My 1967 Malibu...

01-04-2017, 11:02 PM
---
Time for updates. I got the frame painted and the rear as well...
Fabbed up brake lines and fuel lines, and installed all the suspension components, did the Jeep steering box upgrade as well while I was at it...
I had 2 weeks off for the holidays and spent most of it under the car body sanding, scraping, etc. Got the underbody and the firewall in body color and the body back on the frame...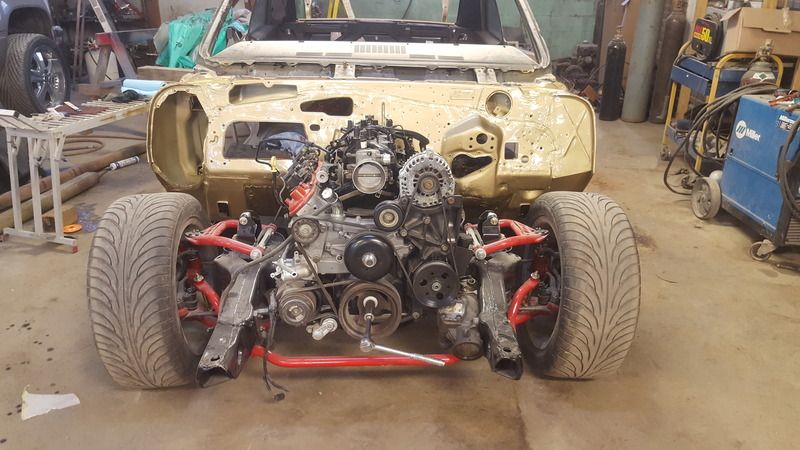 08-25-2018, 08:07 PM
---
And an overdue update on this one. I am pretty much done with it. Just prior to Memorial Day weekend, I had it dyno'ed, and an alignment, then backed it off the trailer, into my garage, where it sit's due to a health issue I am dealing with right now. I have all the trim on it, except around the rear window. I need to wire in a relay so the fan comes on when you turn on the ac, and charge the ac, run the ducts from the center vent to the outer ac vents, and install the console. After that, it is wiring up the stereo stuff on the trunk...