My second LUV...

08-27-2016, 11:12 PM

08-27-2016, 11:15 PM

08-27-2016, 11:16 PM

08-27-2016, 11:21 PM
---
I had the frame hydro blasted, then I painted it and redid the front suspension. I then dropped in the power train. It has a vortec headed small block (pump gas, this will be a driver) along with a 4l80e trans (plenty of room with the newly installed trans tunnel). I also added a 9 inch rear with a posi disc brakes, etc...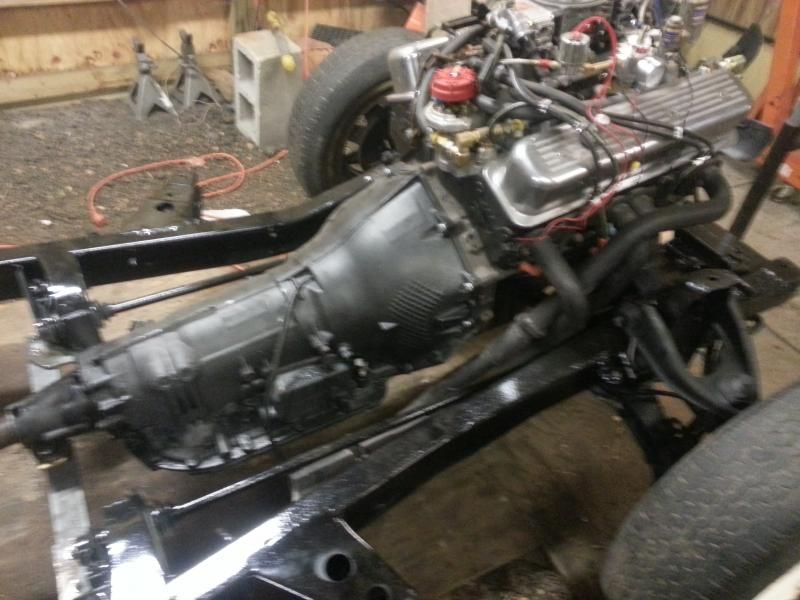 08-27-2016, 11:22 PM

08-27-2016, 11:27 PM
---
All the edits are due to a board error I believe. I type like old people fornicate, and it still tells me I have to wait 30 seconds between posts, lol...
Anyways, I have custom billet front hubs for a 5 on 4-3/4 front hub pattern, I have sourced hard to find bumpers and had them rechromed (anything for a LUV is getting hard to find nowdays) I have NOS front and rear window seals from Cyprus for exampple, and I had a square tube grille built and chromed (going retro with this truck) and I have a 1968 Camaro automatic console with a B&M Quicksilver shifter, and 1966 Mustang bucket seats...
I have not finished this one, but i have fired it. Once I get it sorted out, I need about 20 hours more body work and I can spray it, then it will be upholstery time...
---
Last edited by mytmouz; 08-27-2016 at

11:32 PM

.