Super Chevy Memphis Disaster...

04-12-2014, 09:51 PM
Super Chevy Memphis Disaster...
---
Everyody always trying to make a buck...
Parking is limited at the track, so the overflow is charged 10 bucks to park in the local business lots. There is a field on the corner that they were waving intraffic, then they lt you know it was 10 bucks. I told my posse I didn't think so, grass is so high, it might catch fire from the heat off the catalytic converters, so we rolled out and parked on some asphalt down the street...
You guessed it...
From the stands...
Shut down racing for a while due to the smoke across the track on the big end...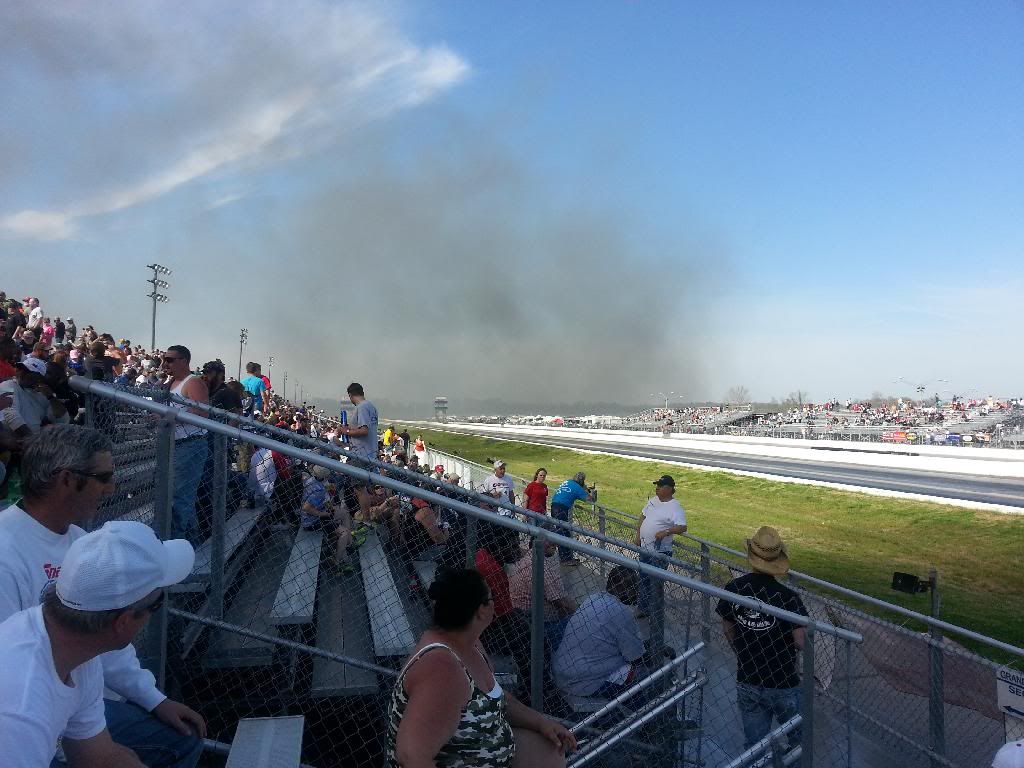 Since I tried to park there, I know for a fact there was no release signed, so somebody is having a REALLY bad day...

04-21-2014, 08:01 PM
Senior Member
RACING JUNKIE
Join Date: Jan 2006
Location: La.
Posts: 2,890
---
22 in fact mouse, none of my friends parked there because they were running, people never learn, catilic converters are over 250* and you'rew righth, the grass was waist high, we got stck for an hour trying to get out of the track due to the fire.

Zip.