The heat is HOT !

07-01-2013, 03:20 PM
The heat is HOT !
---
104 degrees on the wall in my shop today.

2 days ago when it was only 101, I took my IR thermometer out to a closed up car sitting in the sun.

-172 degrees on the light tan colored seat cushion



-184.5 degrees on the black steering wheel and airbag cover





You folks who leave your kids or pets in the car 'for just a sec', outa be subject to the same........

You folks who haul your critters around in the back of a pickup with black bed liners or bed lining are literally burning the pads off your dogs' feet.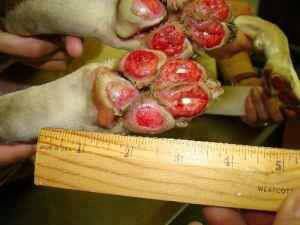 07-02-2013, 06:20 AM
---
If ya have an IR Thermometer, take it with you one day as you go about town. Black car vs white car surface temps - black top vs concrete - wood vs metal - you see a pickup with a dog in the back on a black bed liner / lining show the owner how hot it is for his dog. At the LEAST toss in an old carpet or piece of plywood.

07-02-2013, 06:31 AM
---
No chance of my dog riding in the back. He sits up front with me in the AC!
Don't worry he doesn't sit in a hot truck waiting on me either. I leave the AC on for him or he comes inside with me.

This summer has been the lowest temps I have ever seen. All the rian and clouds have kept it unusually cooler than normal and wet for us. We have had 30+" of rain this year. I shouldn't say anything because it'll probably get hot as heck now.