Electric power steering

01-11-2012, 01:35 PM
Member
MASTER JOURNEYMAN
Join Date: Sep 2007
Posts: 49
Electric power steering
---
Hey all. I'm putting an Alterktion front clip into my 1964 Belvedere with power steering and would like to put a electric power steering pump on rather than trying to add another pully to the blower hub. Anyone got a suggestion on a system to use or what kind of parts car would be a great donor?

02-20-2012, 06:30 PM
Member
MASTER JOURNEYMAN
Join Date: Sep 2007
Posts: 49
---
Hey Miss DD. Here is some pics of the Alterktion installation. All I have to say is this is one very nice kit! 4 hours to drop out the existing K frame and install the new frame, rack, spindles and shocks. Can't wait to drop in the new motor and go for a cruise!!!!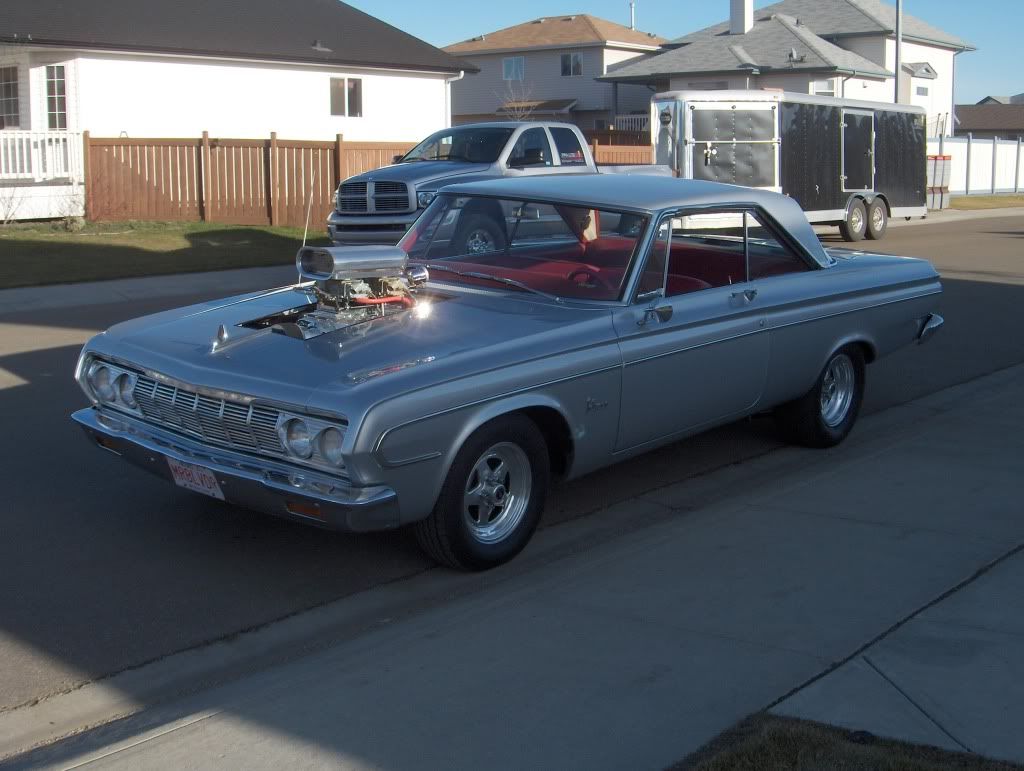 02-20-2012, 06:44 PM
---
VERY nice setup ! How much weight difference ?
Love your Belvee !
I might suggest installing a support heim coming off the frame or suspension tower on the end of the steering wheel shaft close to the first joint. You might experience some unwanted flex with so much shaft being unsupported.

02-21-2012, 03:31 PM
Member
MASTER JOURNEYMAN
Join Date: Sep 2007
Posts: 49
---
I've been thinking about the steering column but wasn't sure if a support at the knuckle might cause some binding... I'm gonna see once everything is in the car.
I weighed the parts and the difference so far is 138 lbs but I have to add a power steering pump so I'd say approx 120 lbs saving

enough to compensate for the heavy chunk of aluminum on the motor- :wink:
The motor is a 493 and last year ran 10.80 at 125MPH (at 4200ft) with 5 lbs boost.... And got 16+ MPG cruising to the mountains. 8)
LOL Olds!!! .... additional support....hehe, sometime no support is good too :shock: