Dodge Ram exhaust

11-07-2011, 05:56 PM
Member
JUNIOR BUILDER
Join Date: Oct 2009
Location: Delmar, MD
Posts: 83
Dodge Ram exhaust
---
Anybody have any info as far as like sound and performance on how a Gibson Super Truck exhaust would sound on a 2001 Dodge Ram with the 5.2L? I saw on Gibson's website where it's the loudest they make, and I've heard that it's not a good system for low to mid range.

11-08-2011, 05:22 AM
---
Probably not enough back pressure for that 5.2L. Dynomax makes a nice cat-back kit for that truck. I have one on my 1997 Ram along with a cold air intake and it perks up that little 318. Not having decent back pressure kills the lower end power curve of those motors.
__________________
Chris
As close to "Normal" as I can get...

11-08-2011, 11:13 AM
---
I used a Spectre intake setup like this one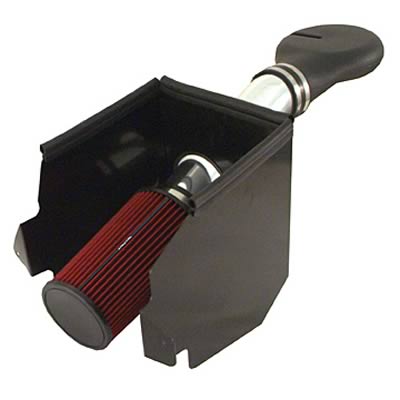 The exhaust kit I bought 10 years ago, basically just cat-back and it bolted right up. Nice deep sound, not to loud and I could tell a difference in the lower end torque (especially when plowing) once I installed the exhaust and intake setup.
__________________
Chris
As close to "Normal" as I can get...

11-10-2011, 11:01 AM
Member
JUNIOR BUILDER
Join Date: Oct 2009
Location: Delmar, MD
Posts: 83
---
I've got a friend from local track that has a shop and said he'll make me a dual exhaust set up using flowmaster muffler with single in dual outs and 2 1/2 in. pipe for $250.. best deal I've found so I'm going with that.

Also had a guy tell me that it would be really cheap for an intake to get the pieces make the intake myself. Looks like it would be realtivly simple to get something like that Spectre setup?