GM Flexplate/converter issues??

10-08-2010, 08:53 PM
Member
MASTER JOURNEYMAN
Join Date: Oct 2008
Location: Desoto, MO
Posts: 37
GM Flexplate/converter issues??
---
I noticed the mounting bosses on my 10" converter hit the starter gear on my flexplate. The gear sticks out past the flexplate slightly so it would kinda bind and bend the flexplate itself if it were bolted up. I am thinking this setup was on a 168 tooth flywheel previously, and just doesn't work with the 153 tooth flywheel I have. What do you guys think? Here are some pics: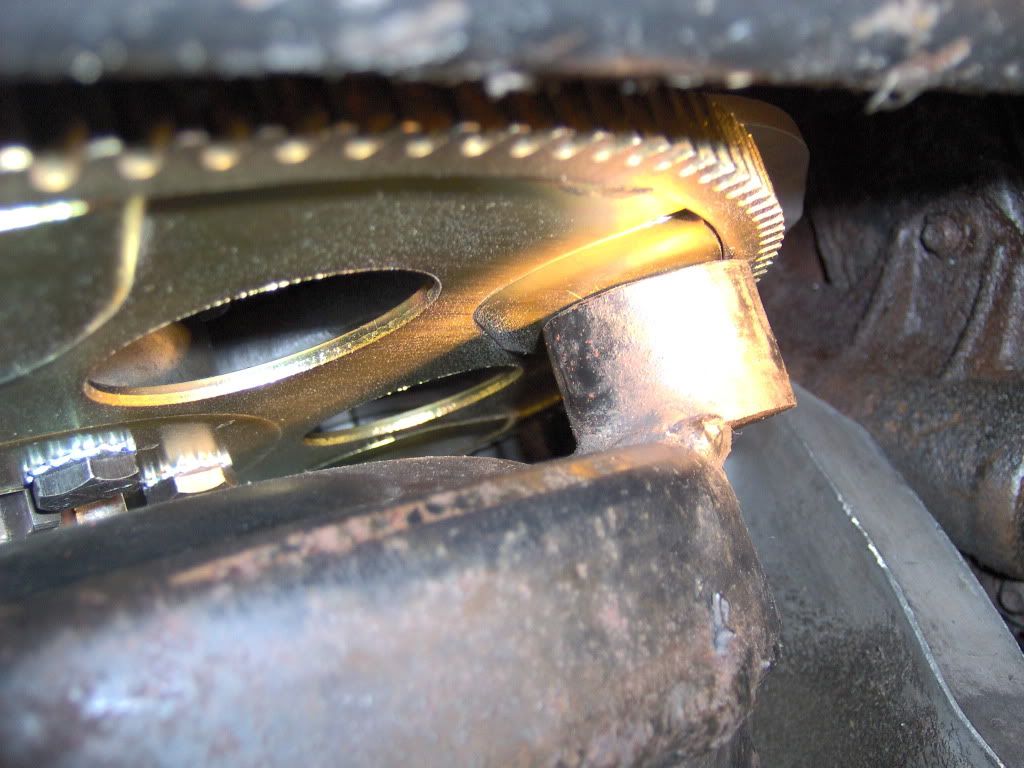 10-08-2010, 09:49 PM
Senior Member
RACING JUNKIE
Join Date: Jan 2006
Location: La.
Posts: 2,890
---
Couple ways to fix it, you could shim it back with some 1/16" washers if you have atleast 1/8" clearance in the pump gears after shimming, if not, if you have access to lathe you can chamfer away the part that's touching the ring gear, or take it to a machine shop and have it done. it definately can't be run this way.

JMO

Zip.