Need some help with exhaust

10-01-2010, 07:23 PM
Junior Member
APPRENTICE
Join Date: Aug 2006
Posts: 14
Need some help with exhaust
---
I have a 70 camaro that I just had some chassis work done. It is a older backhalf and had alot of rake to it. The chassis shop lowered the rear about 3 to 3.5 inches. Then they scaled, squred, a set pinion angle. It looks really nice dowm low. 2 days later I took it to get the front end aligned and almost didn't get it off the trailer due to headers hitting the trailer where the dovetail makes it break. The passenger side seems to have about 2.5-3 inches clearance to the ground but the drivers side is at 1.5 inches. Collectors and tubes are almost on the floor. I have no idea as to how to fix this thing. I spent $1500 just last yr having these headers built. I really don't want to have to build fenderwell headers but I really don't see anyother way. Any ideas on this? Anyone had this problem before? How to correct it?
This is how the car set now. [img]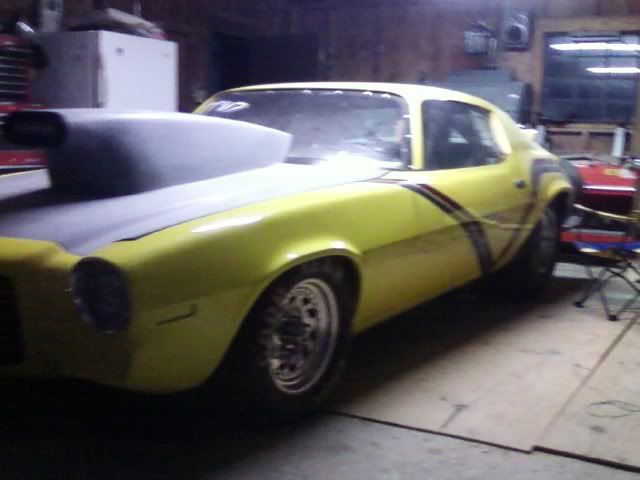 This is how the car used to set.[/img]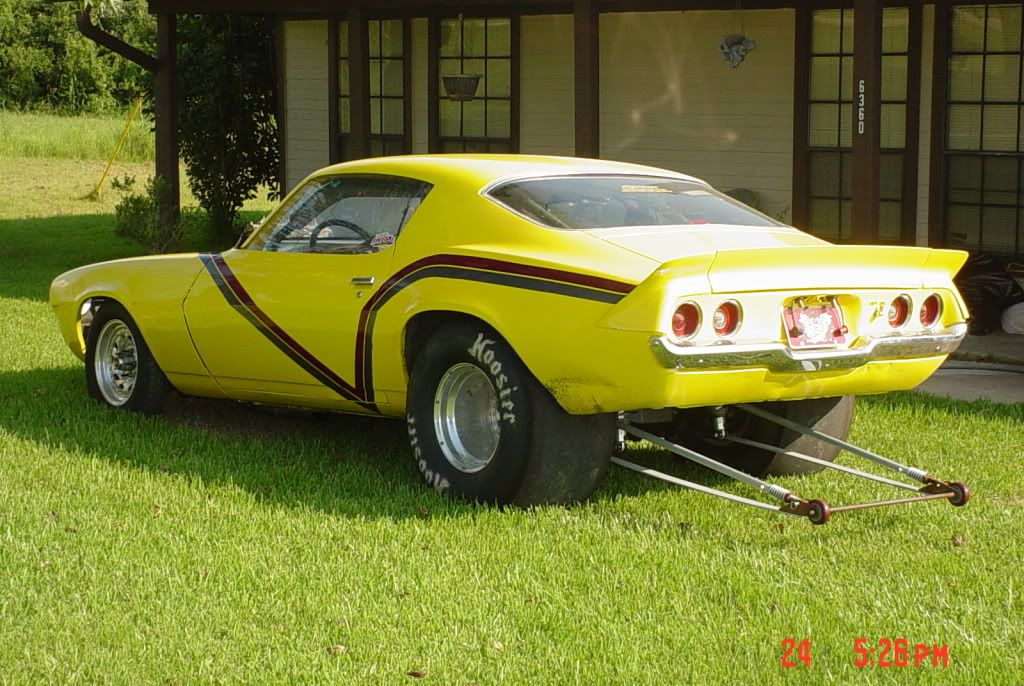 10-01-2010, 08:34 PM
---
Fender wells are the only solution here.
Low is fast and you can't be running with 'stuff' hanging down below the wheel rims, so a new set of headers is in your future. You should be able to get at least 1K for your 'new' pipes to put towards some fender dumps.
As far as on and off the trailer, you have to make a set of long or multi section ramps. For years I've used a floor jack or the trailer tongue jack and raised up the front of the trailer to LOWER the rear in order to unload really low cars. I've also run the rear of the tow vehicle up on a low set of ramps to do the same thing.
That car sure does look good at the present ride height ! Should be more stable and faster at the top end as well !