My latest project...

11-28-2009, 06:34 PM
My latest project...
---
Got it running and been driving it around. It is a Hugger Orange 1987 S10 Blazer with a few mods consisting of a bolt on fiberglass Harwood cowl hood, Eibach lowering kit, Lakewood traction bars, Heddman shorty headers with a 3 inch dual exhaust, Borla stainless mufflers and turndowns, 3:73's with a posi unit, a fresh turbo 350 with a hard shifting shift kit, a B&M Holeshot convertor, B&M ratchet shifter, a few custom interior touches such as an overhead console and a Grant steering wheel, Sony stereo system, and lastly the engine. It is a 1962 small journal 327 bored .030, stock polished rods, with L19 bolts, an .010/.010 steel crank, Cloyes double roller timing chain, a Comp Cams 268 hydraulic flat tappet camshaft. Up top is a set of 1969 441 300 horse 350 heads with 2.02/1.6 valves, an ancient Holley dual plane factory manifold, and a 600 Holley carb. It has a large aftermarket aluminum radiator that keeps the temps at 160 after a 25 mile cruise, and I used a 1989 Firebird serpentine belt set up for the accessories. The AC is functional...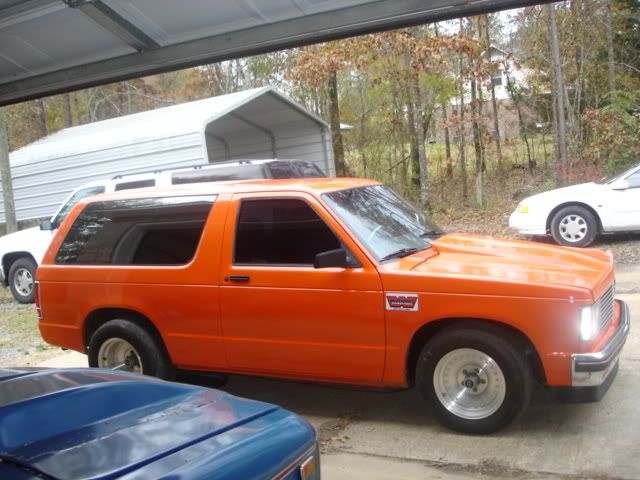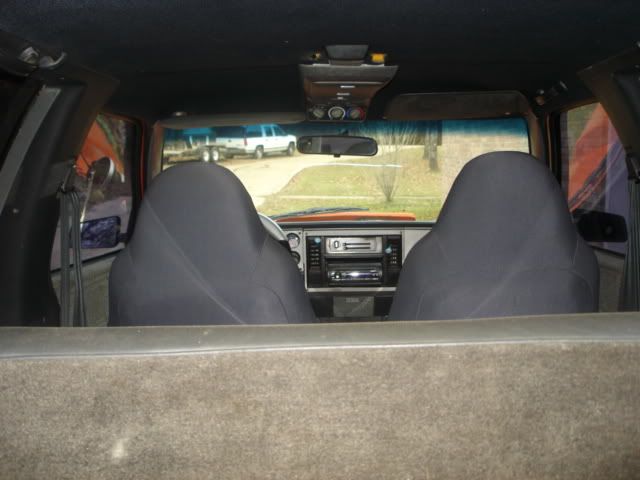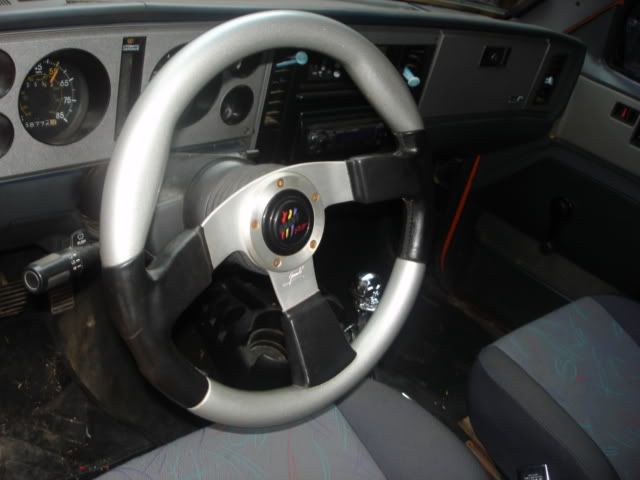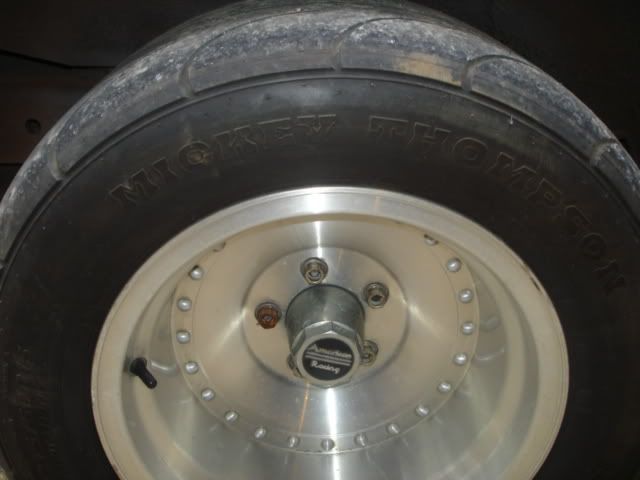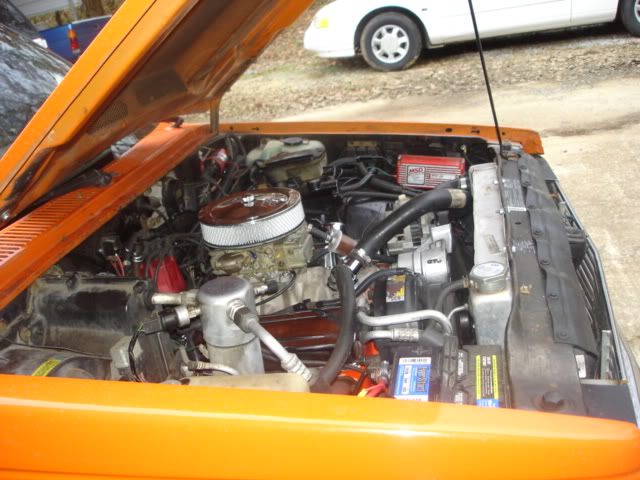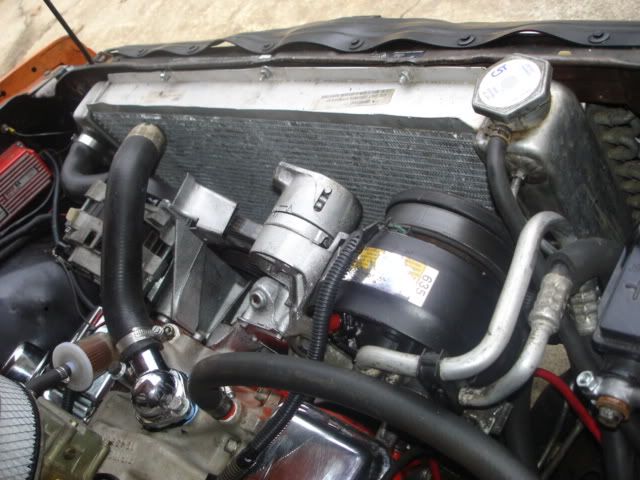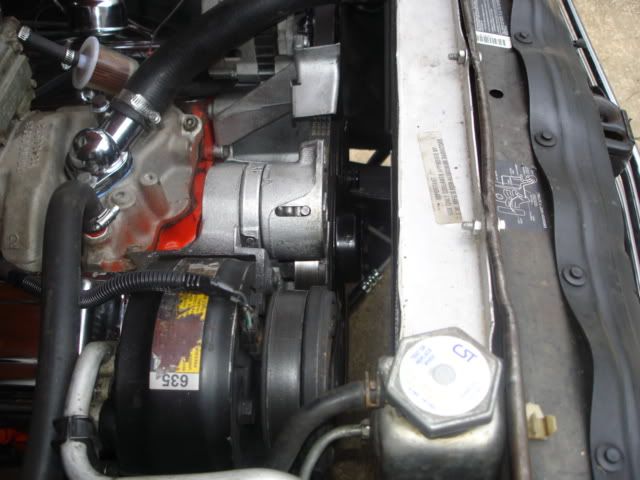 12-28-2009, 10:25 AM
---
Originally Posted by spib
looks very cool T, I want it

And so do a lot of locals, I havwe been pulled over by the local Law, both times they said nothing is wrong, I just wanted to look at it, and is it for sale?
I have been having a blast driving it, I swapped the et streets on the rear straight across for a new set of Toyo 295/50's. And I just got a free running 700r overdrive tranny, As soon as I pull it down and inspect it, I plan on a new convertor and install...

12-31-2009, 02:58 PM
---
Did you use all the accesories off the blazer or are they off the v8 firebird? we are looking at the same type setup for my sons 91 v8 s10. just needing some ideas[it came with a 2.8 in it]
thanks Lively

12-31-2009, 03:31 PM
---
All of the accessories came off the bird except for the ac lines to the compressor, they are off a s10, the bird ones wouldn't fit, had to do some slight bending, but it is almost perfect as is. And the other item is the pressure side power steering hose, ended up using one for a 96 chevy truck with a v8. I don't know if the stock blazer line or the firebird one would have worked, didn't have either of those to try. Also, I didn't use the smog pump, or put an idler in it's place. A different length belt and a slightly different routing on the accessories took care of that...