On display at a NASCAR race

07-19-2009, 04:55 PM
Senior Member
RACING JUNKIE
Join Date: Nov 2005
Location: Staunton, IL
Posts: 943
On display at a NASCAR race
---
My car was on display at the NASCAR Nationwide Series race last night. Gateway was using it to promote their Sat night drag racing. There was 100's of pics taken. Too bad I forgot my camera, lol.
Here is a recent pic at the track.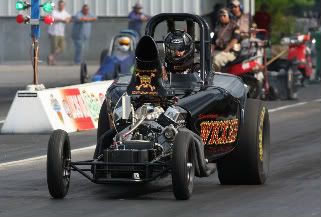 07-20-2009, 02:48 AM
Senior Member
RACING JUNKIE
Join Date: Nov 2005
Location: Staunton, IL
Posts: 943
---
Thanks guys.
It was alot of fun. Most of the stock car fans there had never been to a drag race. They had a ton of questions. I was between the Carl Edwards Subway display car and Tony Stewart's late model. John DeFlorian had his pro mod across from me.