intake will not fit!!!

07-19-2009, 12:49 PM
Junior Member
SHOW GUEST
Join Date: May 2008
Posts: 1
intake will not fit!!!
---
I bolted on a set of pro-topline(raised runner)aluminum heads on my 454.Tried to bolt on my intake(edelbrock-airgap)the holes would not line up.Its a standard height block.I'm up against,i've called pro-line,they where bought by rhs who :!: said that head is no longer available,and they have no idea how to help me.So i'm looking for someone who can enlighten me!Any help is welcome thanks! watson

07-19-2009, 12:58 PM
Senior Member
RACING JUNKIE
Join Date: Mar 2003
Location: Fountain,MICHIGAN
Posts: 856
Intake
---
Are you sure the Intake is NOT for a Tall/Deck?
Are you also sure the Block is 9.800?
How much are the Holes off?
part # on the Intake?
Heads are Heads!
You either have a T./D Intake or Block switch???
Later
G 8)

07-19-2009, 01:18 PM
Senior Member
RACING JUNKIE
Join Date: Jan 2006
Location: La.
Posts: 2,890
---
Don't know if it's the same situation or not, but i have a set of raised runner Brodix heads on my 434" and when i tried to bolt on the injection unit the holes didn't even come close to fitting. I had to make 1/4" tk. block spacers to fit on each end of the block, and use .125 tk. gaskets. These are Brodix 10's rp's fp's, Brodix's answer to me was you need to run our manifold. Ya, right since i have perfectly good set of Hilborns i'm going to go to a 4 barrel, not likely. Anyway if you look closely you can see the gap between the bottom of the manifold and the top of the block, before i made the spacers. That was my solution, but don't know if it will work for you.
Zip.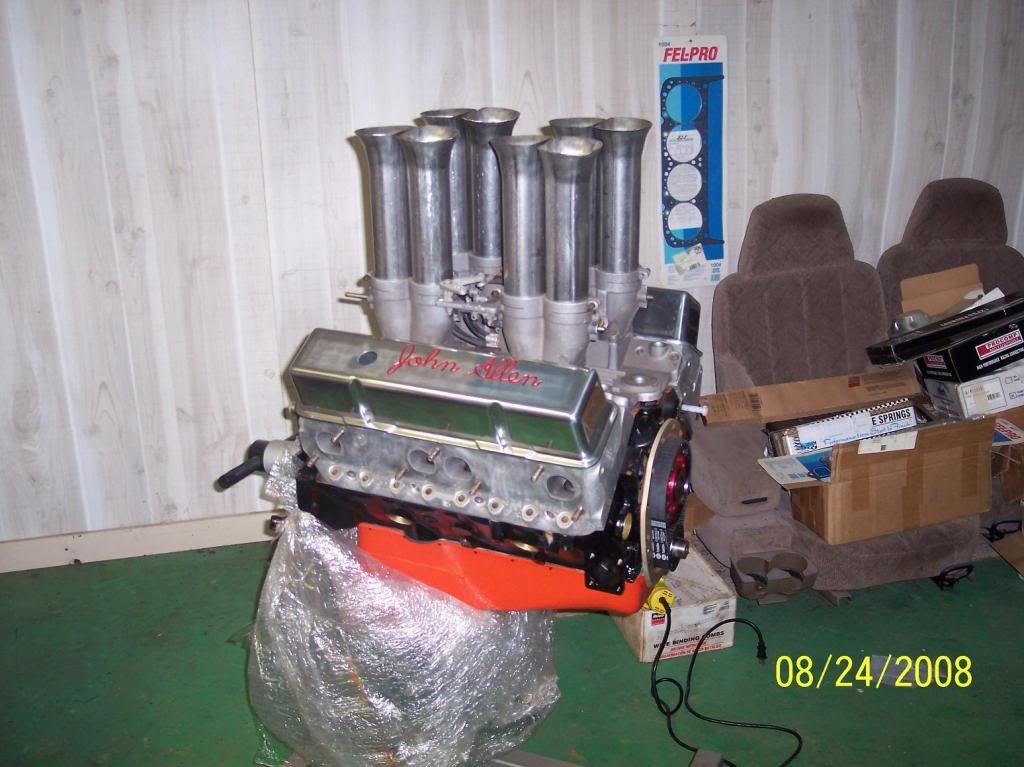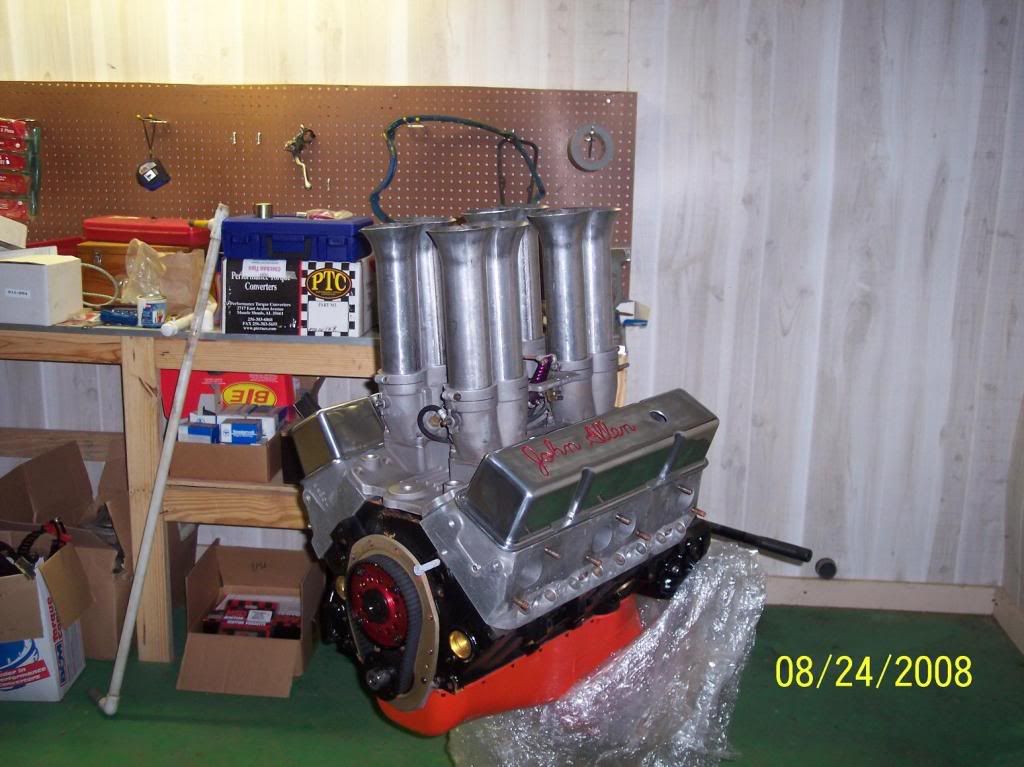 07-24-2009, 10:35 PM
Senior Member
RACING JUNKIE
Join Date: Nov 2004
Location: St. Louis, Missouri
Posts: 664
---
Pretty Cool Set Up you have there zip.....

Call Pat at Pats Performance Parts.
He is very familiar with the old pro topline heads.
618-451-8888
m-f 10:00am to 6:00 pm
Sat. 10:00 am to 3:00 pm

If anyone could help you he can.