Scooby Doo

03-08-2009, 08:36 AM
Scooby Doo
---
He guys I know I'm just a mud racer, but thought you'd like this.
This is a friends truck and his race track too in Sanford Nc. It's a blown hemi 2,800hp mounted in the rear of this truck and mounted backwards. It was just finished 30 min. before this pass was made. Only running about 2,100hp on this video. I know it doesn't look deep, but it's actually 4' deep mud.
http://vids.myspace.com/index.cfm?fu...deoid=53707969

03-08-2009, 06:44 PM
Senior Member
EXPERT BUILDER
Join Date: Jun 2005
Location: potash country
Posts: 262
---
Well.......I think this one is pretty COOL

http://vids.myspace.com/index.cfm?fu...deoid=21890820

03-08-2009, 06:46 PM
---
This is the motor. This truck was built from scratch in just 9 weeks. It's no where near finished and the builder really didn't want to run it, but it was the first race of the year and Darryl wanted to run it.
This is another truck.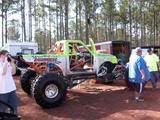 Support vehicle! lol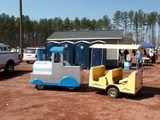 03-09-2009, 02:13 PM
---
Rare Species 632ci BBC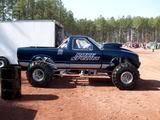 Lacking Sanity 707ci. BBC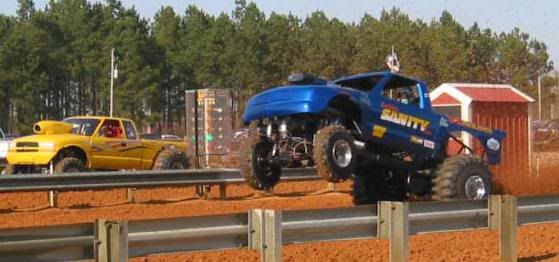 Mark Lee. Blown Hemi. ci ??
Rabbit BBC 600+ ci ! lol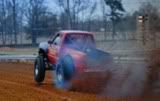 Rabbit in the newspaper at Hampton Sc.
Front page news for dummy driver. LOL ( ME. )