the start of my project

12-30-2007, 04:48 AM
Senior Member
RACING JUNKIE
Join Date: Feb 2006
Location: Lenoir City Tennessee
Posts: 865
the start of my project
---
got the front clip and bed pulled off of it got the frame cleaned and painted. here are a few pics of it tore apart and pressure washing the frame. ill get some pics today where the frame is painted.its ugly but it will come around..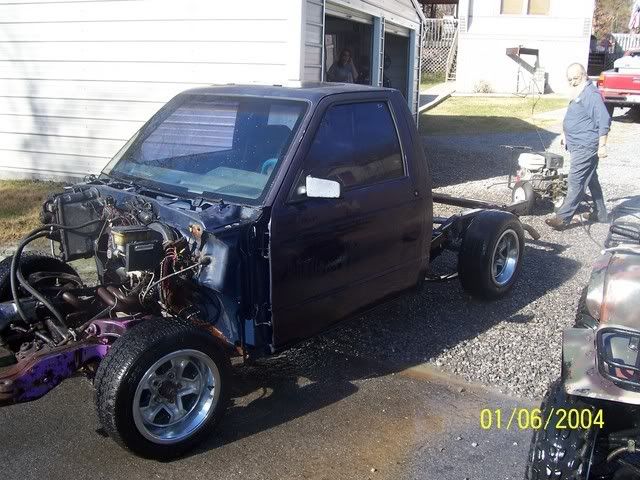 here is a pic of my dad pressure washing it and one of the 4 wheelers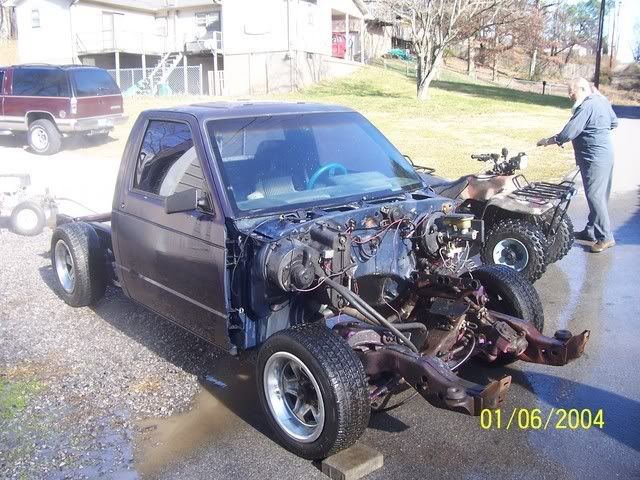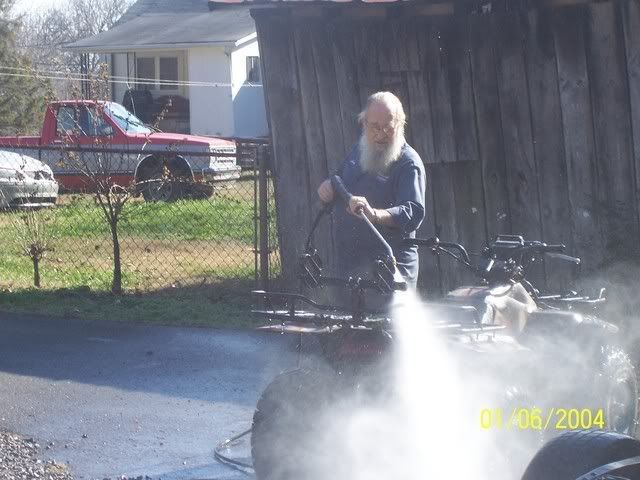 12-31-2007, 05:02 AM
Senior Member
DYNO OPERATOR
Join Date: May 2003
Location: Moscow Mills, Mo.
Posts: 533
---
What more could you ask for, neat S10 to work on and having your Dad help ya on it. Good luck on building the truck.
Keep us posted on pics.

What the temp there? Looks pretty nice out.

02-02-2008, 04:32 PM
Senior Member
RACING JUNKIE
Join Date: Feb 2006
Location: Lenoir City Tennessee
Posts: 865
---
update on the hooptie. frame is now painted firewall cleaned and painted took the big ugly a/c box off cab sanded to the metal and under primer interior gutted. still a hopptie but getting there. lol