I got the Motor Home, but

06-11-2007, 08:45 PM
Senior Member
RACING JUNKIE
Join Date: Jan 2006
Location: La.
Posts: 2,890
I got the Motor Home, but
---
It's definately not what i wanted, i was looking for a 22' to 26 ft', but my back was against the wall since i rented my house in Miss. and now the shop has got busier than hell i had to have a place to stay while i'm up there working.
It's a 37 ft' Allegro with ever option imaginable, including 3 ac's 6500 gen. queen size bed in the back, 454 (new), just an A-1 MH with all the whistles and bells and all in great shape
It will be for sale as soon as i find the one i'm looking for. I can't imagine hooking a 30 ft' inclosed trailer to it and towing accross country. Damn that's 67' that would have to look like a train going down the freeway.
Anyway here are some pics, and if anyone wants to buy it at a very reasonable price when i find what i'm looking for just PM me.
Zip.
PS, BJ, when i come to SC, i want have to stay with you this thing is so big you can stay with me.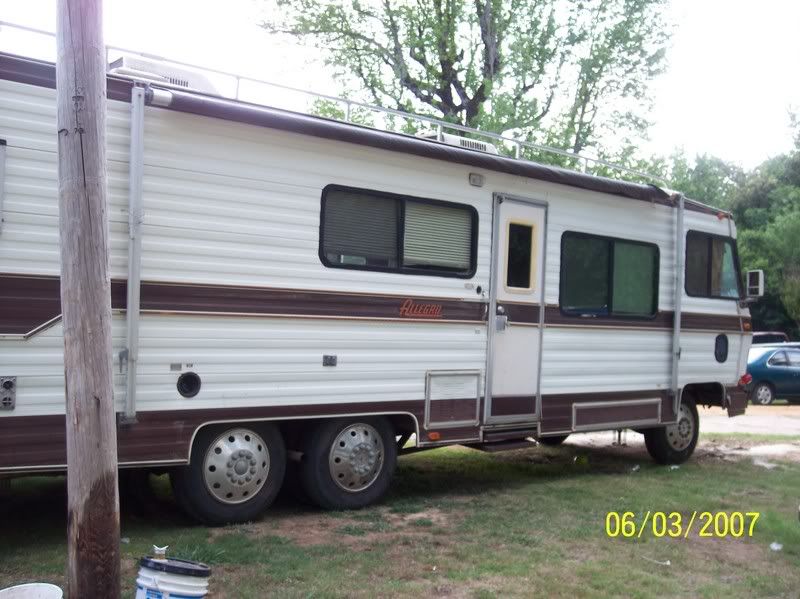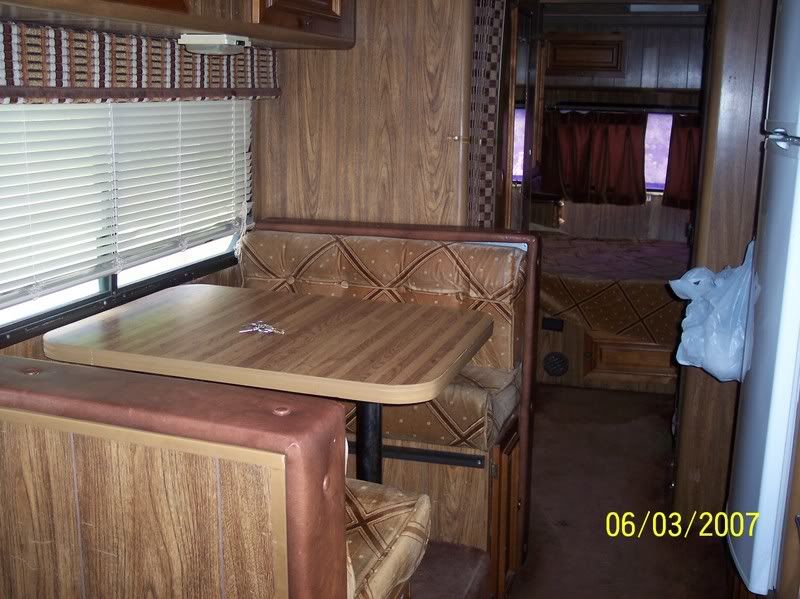 06-12-2007, 02:28 AM
Senior Member
SENIOR BUILDER
Join Date: Jan 2005
Location: delaware
Posts: 115
---
We are 60 ft. with our motorhome and trailer. It's not bad at all traveling down the road.We zip right along.I keep it going between 65-70 depending on the idiots on the road but you really dont realize how long you are ......until........ you neeed to pull into a gas pump !! :shock: :shock: Sometimes that can be a little exciting. We always look for a Flying J, they have gas pumps and dump stations for RV's plus you can sleep in their parking lot overnight.
Have fun with that RV !!!They are the only thing to take to a track imo.Plus we are selling our house so we may need to stay in our RV until we find a new one :wink: (house for sale....4 Bedroom 2.5 baths,family room,living room, huge eat in Kitchen,laundry room upstairs, 2464 sq ft. 2 story Colonial,1 acre of land,well landscaped, pool, and only 5 mins from the ocean !!! $469,000





)