58 Impala The Newest Ride From Motion Specialties

03-21-2007, 04:11 AM
Senior Member
MASTER BUILDER
Join Date: Jan 2003
Location: Indianapolis In
Posts: 206
58 Impala The Newest Ride From Motion Specialties
---
I Just finished this Fully updated 58 Impala for one of my customers
PS, PDB, AC, Air Ride , 350 Crate motor ,350 auto . And the the car was built on A Very small & tight Bugit . Customer supplied rims Not my choice. I hope you like it.
Donn Waters Motion Specialties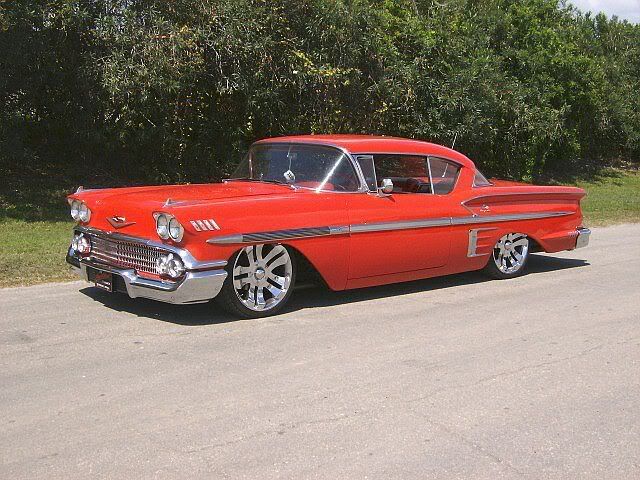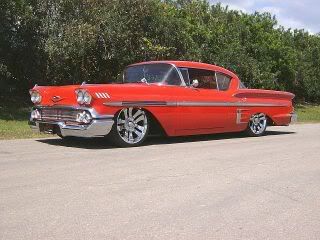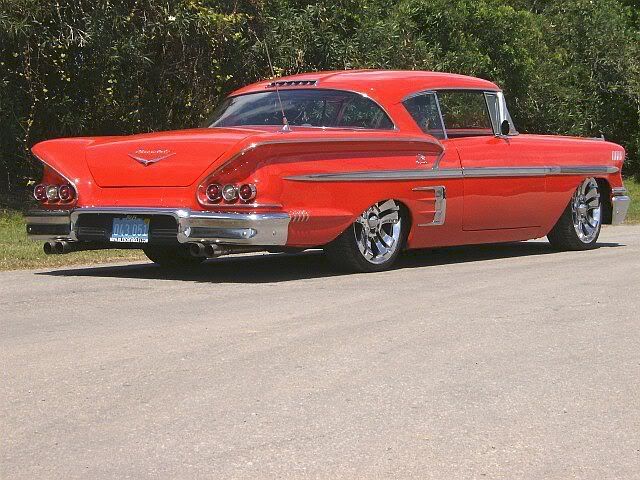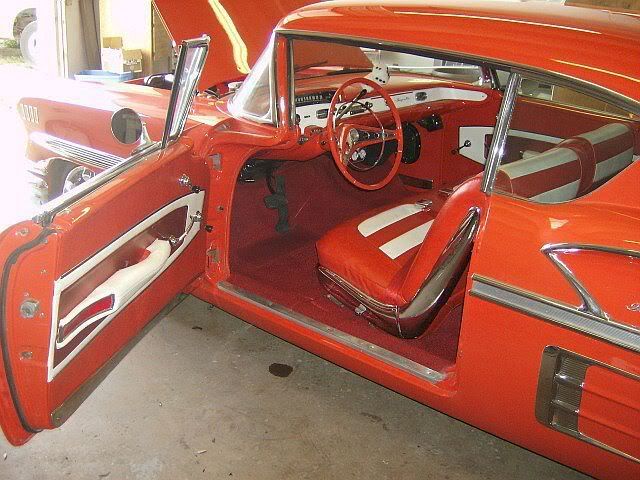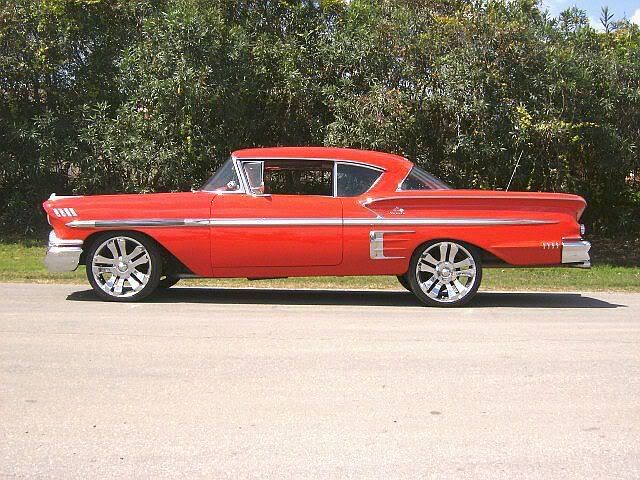 03-21-2007, 05:46 AM
Junior Member
SHOW GUEST
Join Date: Apr 2006
Posts: 4
---
Very nice work. We had a 58 delray when i was a kid. We went to many shows in it. it sat about 3" off the ground. wit some chrome reverse wheels with baby moons. I've been looking for another on to build for my dad, that or a 56 olds 442. Anyway beautiful car. :arrow:

03-21-2007, 03:20 PM
Senior Member
RACING JUNKIE
Join Date: Sep 2005
Location: ID
Posts: 1,124
---
Donn,

You did an awesome job on that 58!!!

The wheels leave a little to be desired, but if your customer likes them that is all that counts.

I should have met you a few years ago, I would have had you do my 65.

Awesome job!!!!!!!!!!!!!!!!!!!!!!!!!!!!!!!!!!!!!!!!!!!!!!

04-11-2007, 10:56 PM
Administrator
RACING JUNKIE
Join Date: Mar 2004
Location: Maine,USA
Posts: 1,208
---
Donn
I also love the looks of that car,you done a really nice looking job to that car.Awesome!!!!!!!!!!
A-1
Good luck
Tom
__________________
There Is 1 Thing Better Than Cubic Inches,,,More Of Them

08-15-2007, 10:07 PM
Senior Member
DYNO OPERATOR
Join Date: Feb 2006
Location: VA Hospital, Dallas, Tx (214 302 1924) cell-972-464-7400
Posts: 540
---
Tight Budget! (?)

That looks like bucho dollars invested in it.

I guess I am too old, becuase I do not like putting huge diameter wheels on any of the Nostalgia Cars. I like a lot of rubber on the ground and I like a little bit of sidwall too.

By the pics, I am guessing this is one of the air-ride Impallas? I know they had it in 1958.


Really awsum car.
Ed