My 1967 Malibu...

08-27-2016, 11:41 PM
---
I have had several 67's and I helped a friend with one. The owner gave me a bunch of left over parts he had if I would build one. I had a couple but they were, and still are, in paperwork jail, hence the new one...
I recieved 2 new 80% quarter skins, a new sail panel, a new tail panel, and new rockers, 2 sets of doors, and 2 front caps. I purchased new floor pans, a new upper dash and windshield channel, and a new one piece trunk... I bought the car in August 2015, and I bought the parts I mentioned, and all new UMI control arms for the front, Massive Engineering rear bars, and Viking Coilovers for all 4 corners. I had 2 weeks off during the Christmas holidays and dove in...
During the first 3 days...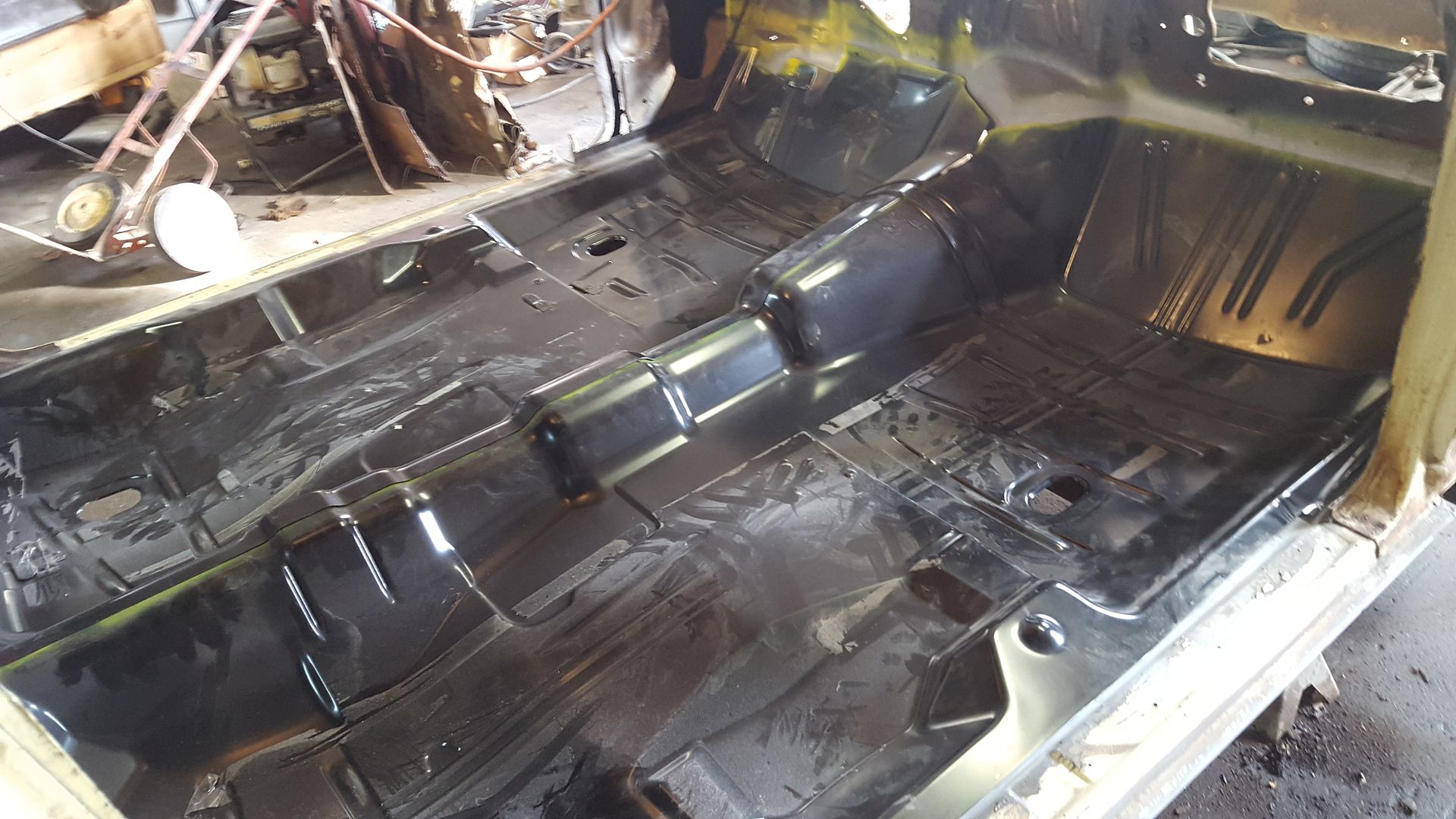 08-27-2016, 11:45 PM
---
At that point I had about 60 actual hours worked, doing it myself...
I spent a day on it later on finishing out the tubs...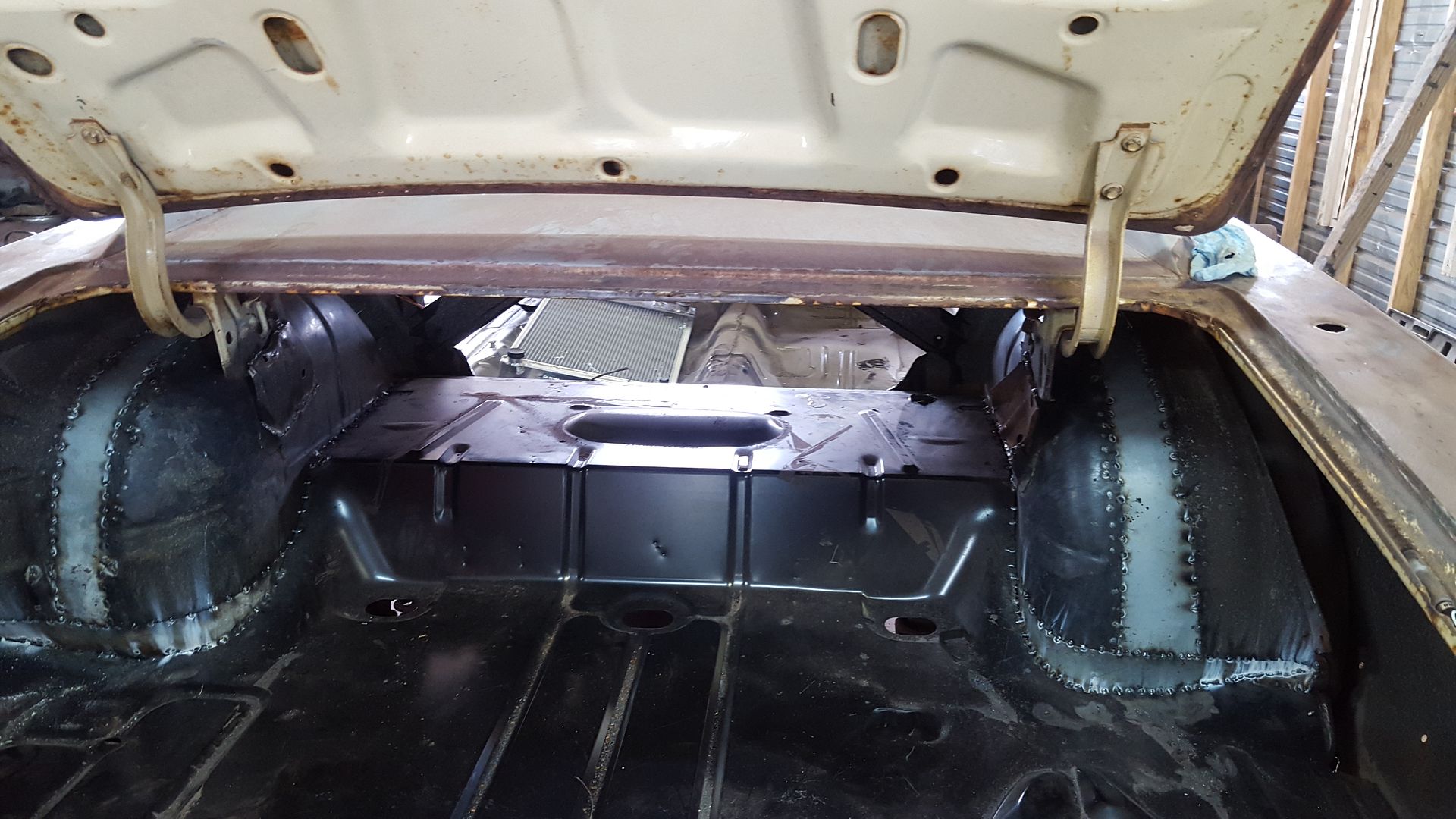 By doing it myself, I had like 20 bucks in materials in the job, plus my free labor...
I used the tops of the 80% skins I had to finish out the tubs, since I only needed the lower part of both, the factory quarters are pretty clean... (the tubs are roughed in in the pic, I will body work them when I get around to the car...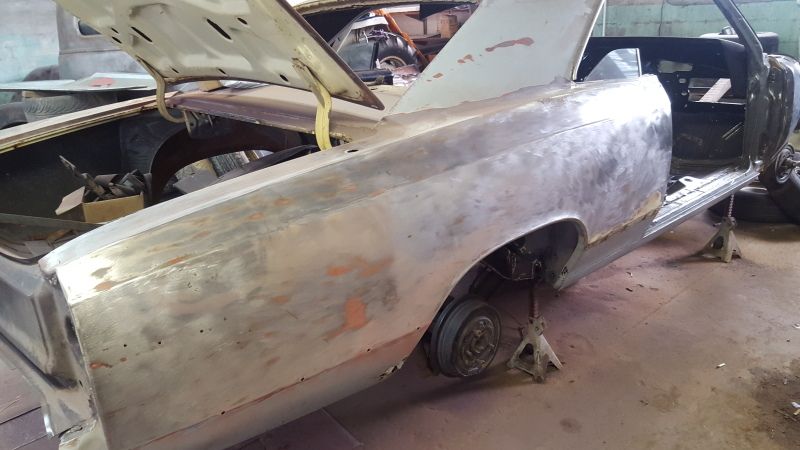 ---
Last edited by mytmouz; 08-27-2016 at

11:49 PM

.

08-27-2016, 11:49 PM
---
I installed new spring mounts in the frame in the front so I can use long travel coil overs. I also mocked up the a arms and coil overs for now, and I machined the stock drum hubs so I can run 2002 camaro disc brakes and rotors (not shown)...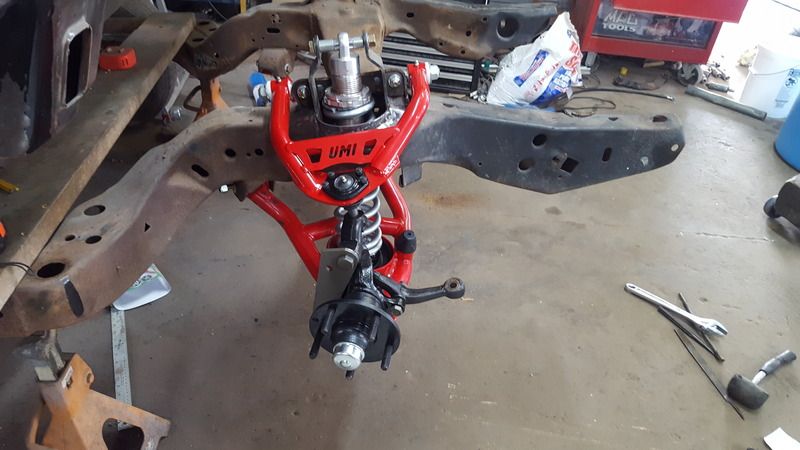 I also installed a 9 inch with 35 spline axles and roto joints, and the massive engineering bars, along with 2002 camaro rear discs...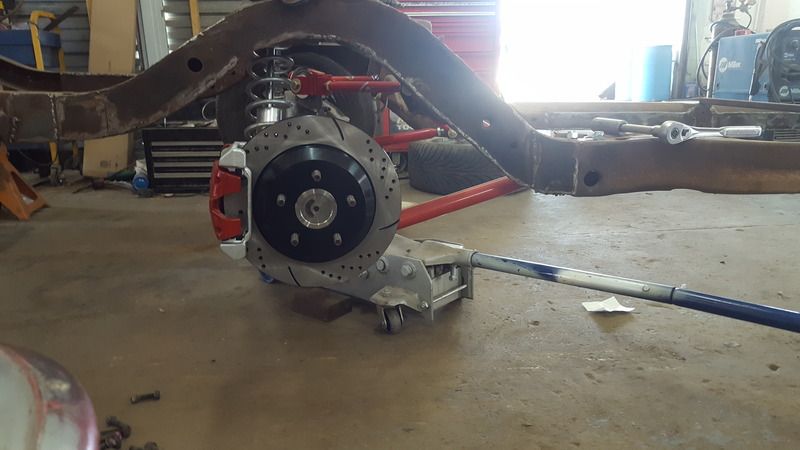 Currently, it rests on some BMW rollers to move it around...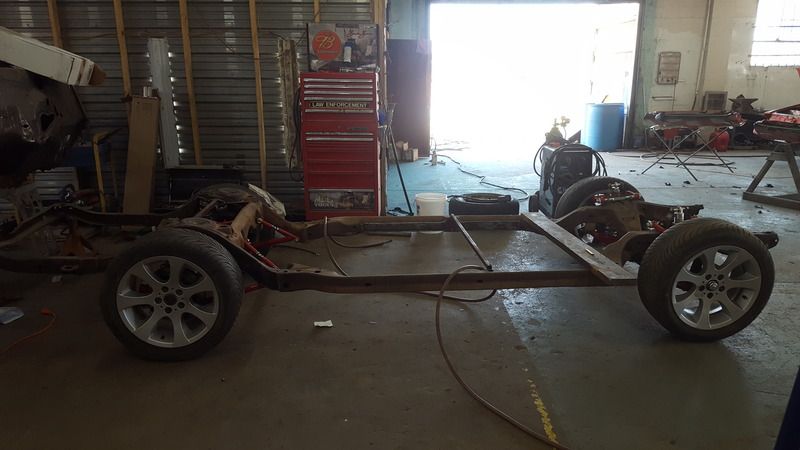 ---
Last edited by mytmouz; 08-27-2016 at

11:53 PM

.

08-27-2016, 11:54 PM
---
This will be a Pro Touring style build. I want it to handle as well as go. I have a 6.0 LS engine, it will be a manual trans car. I have the engine on a stand with a cam swap, I have upgraded heads I need to get the springs for and the engine will be ready. Hopefully the trans will be delivered by the end of September, that is my hold up right now...
---
Last edited by mytmouz; 08-27-2016 at

11:56 PM

.

10-16-2016, 07:45 AM
---
OK, I work a LOT, so I don't get much time to work on my many projects, but I did get back on this. After much cursing/wailing/nashing of teeth, I got the engine and trans test fitted to the chassis. I used the new Holley swap frame mounts and modified the stock crossmember to work with the boxed frame and fabbed some adjustable brackets for it. Swap went well, except for the driver side motor/frame mount combo. The motor mounts I used is are fabbed ones I bought, and it took a while to determine that was the issue. Once I modded that, it fit perfect. I then disassembled everything to blast the frame and paint it. I (hopefully) get a Saturday off in a couple of weeks. Plan is to reassemble everything, run the brake and fuel lines, then set the body back on...