Race Report

09-28-2012, 10:16 PM
Race Report
---
I figured I'd give you guys an update.
This is a wreck of two friends a couple of weeks ago when we were in PA. Both walked away. I have frame by frame pics and a really good video but this will show you enough and how lucky both were.
THEY BOTH WALKED AWAY. THEY ARE GOOD FRIENDS AND WHEN THEY FINALLY GOT OUT AND SHOOK IT OFF THEY GAVE EACH OTHER A BIG HUG.
The sad part is the white truck was rolled 2 years ago and Sam ( owner/ driver) just finished it 2 weekends before this. He raced the weekend before then this happened. He's probably done with racing for good!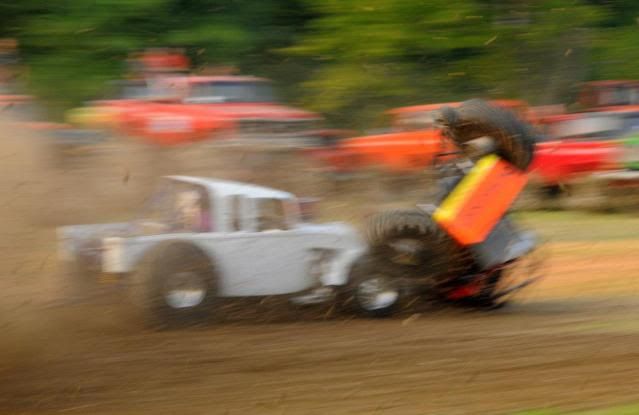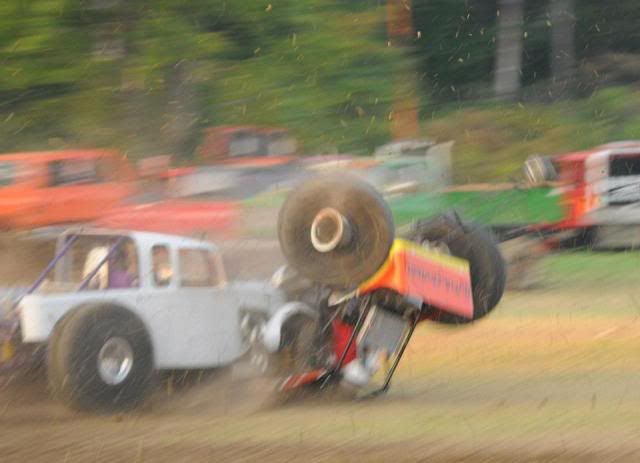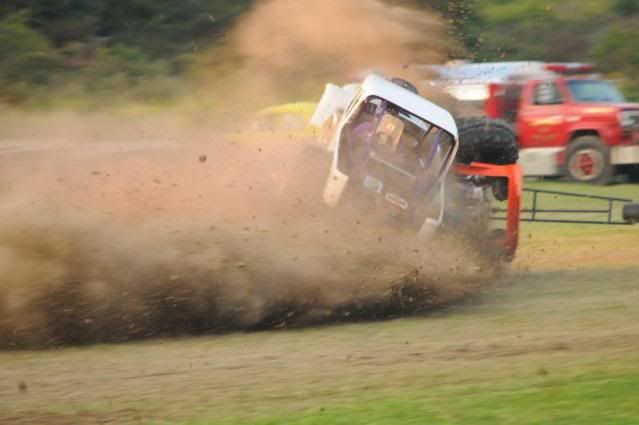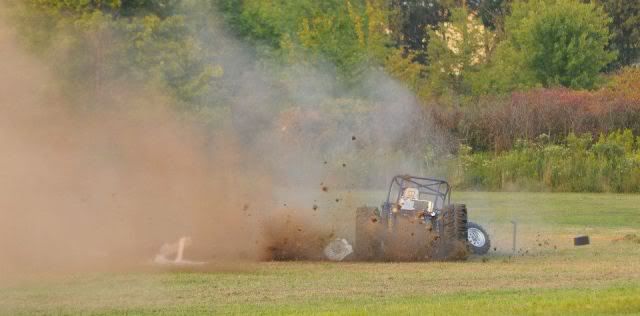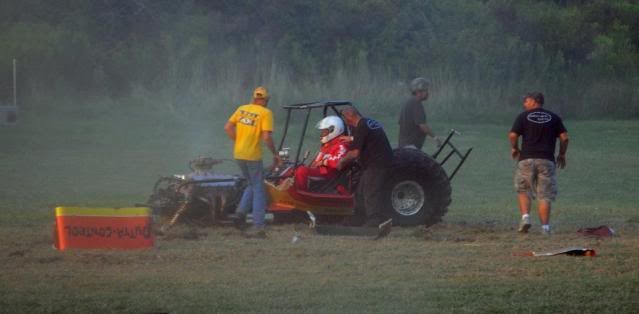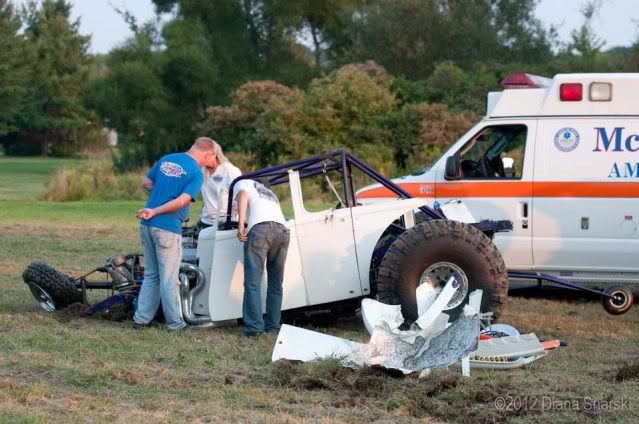 I started off with some wiring problems and had somebody completely rewire all my nitrous and installed a really nice 3 stage control board. ( I think I already told you guys about that a month or so ago.)
Here is a pic of mine tonight. It's not as bad as it looks. # 4 came apart and a piece of piston got between the piston and valve and bent the intake valve pretty bad. I got # 4, #8 and # 3 piston when it happened. The good news is it is seriously hauling butt now. With all 3 stages on it's a little over 1,000hp of nitrous + the motor. It should be in the 2,200 to 2,300 total hp. I was just at a test and tune when it happened. I was getting ready for our last National race of the year which is next weekend in Bithlo Fl. Needless to say I'll be a spectator.
The one cool part about this is I've had all the machine work done and the first assembly done so it's my baby to rebuild from now on.
I've had it for several years and never been in it until tonight. And yes, I would of been just fine waiting till winter time to freshen it up instead of burning pistons this early. Oh well, that racing and I should be going again as soon as the pistons and 1 valve get here.
Anyway that's the short version and I hope all of you guys are having fun too.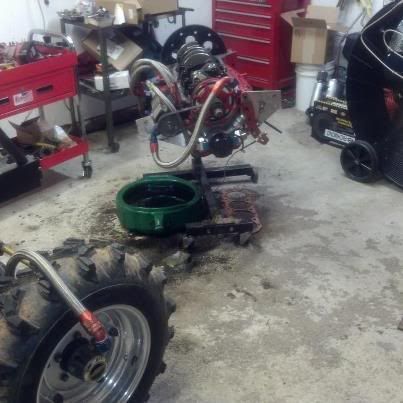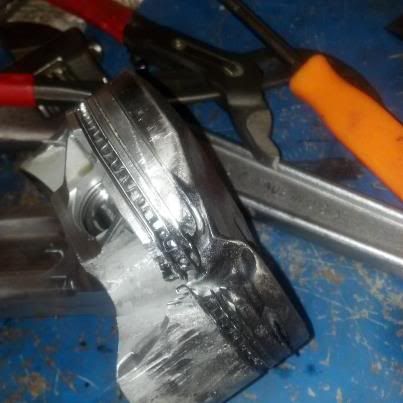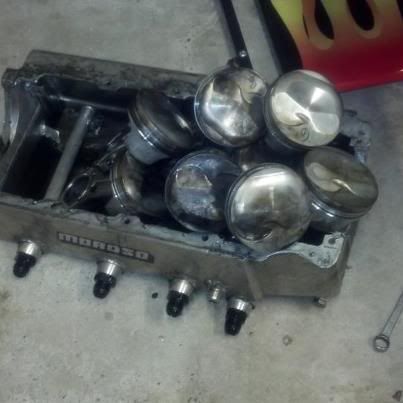 09-29-2012, 10:28 AM
Senior Member
EXPERT BUILDER
Join Date: Dec 2010
Posts: 345
---
Somebody needs to put this dudes boots up his butt!!!!!!

Rab i know how you feel about working on stuff. I had the same thing happen to mine with a very good friend helping me but at the end i blame myself.

I can't even think right i am so pissed rite now with these a-holes posting on a good thread for all of us to comment on.

09-29-2012, 02:32 PM
---
I'm not balming anyone but myself. It's just a part of what's gonna happen from time to time for me. We had a really good tune on the motor and I changed the rear gear to get tire speed up and RPM's down about 500 rpm's. I made 1 really fast pass and it was a little rich. I wanted to make 1 more pass and didn't think it was near rich enough to do this kind of damage. I was going to change the nitrous jets when I got home. Needless to say I'll be changing more than jets! lol
We had already planned on me doing the rebuilds from now on.

Yea, the spammer are getting on my nerves too!

10-01-2012, 05:43 AM
Senior Member
RACING JUNKIE
Join Date: Mar 2008
Location: falkville al
Posts: 1,765
---
i know it hurts rabbitt but ya know thats part of it.but that still dont keep ya from gettin mad as hell.!! lol but that kind of thing right there is why i got out of racing yrs ago. i just couldnt afford to stay at it.besides i mad ALOT more money on the streets.and didnt have to spend my kids grocery money!! lol to do it...