Lost my dad...

01-20-2012, 09:09 PM
Senior Member
SENIOR BUILDER
Join Date: Apr 2007
Posts: 105
---
Sorry for your loss I feel your pain.I had something happen to me when my mother passed..The night this happened I would wake up crying for no apparent reason..Never have cried while sleeping ever.My wife asked what was wrong?I had no idea so I could not give her a answer..I was able to go back to sleep but woke again crying..I just said screw it I'm going to work early sense I can not sleep..
I get to work a hr later..Wife calls me you need to come home.I asked why and she would not say..I then said TELL ME whats wrong?She then informed my mother was found deceased in her home...I will never forget that night of tears.
Just sharing true experience.

01-21-2012, 06:11 AM
Senior Member
DYNO TECH
Join Date: Jan 2009
Posts: 414
---
My dad moved from NJ back to NC after he divorced my mom and I was 8 years old at the time, so we went through periods of lost communication and didnt see each other much. But in the past 5 years since he got sick we were really close, we spoke almost daily and we saw each other every year since..I just regret loosing so much time of not visiting him 3-4-5 times a year. Some how now that 8 hour drive to NC dont seem that long cause you cant drive to heaven..
We only got to drag race together 2 times, one time in 1995 in Peidmont when I had my 80 Corvette and one time in 2010 when he came up here to visit, and I cherish those times, but I wish we got to go to the track more often together.
When I got the call before Christmas that he was put in the VA hospital on Hospice care, I literally dropped everything I was doing and was on my way to NC within 20 minutes of getting the call. He kind of hid the fact from everyone that his cancer had gotten that bad.. In fact he never even told his 87 year old mother..In fact about 2 months before he went into hospice he bought an 88 Monte Carlo and started racing it, he seemed fine..Then he started throwing up blood, and told me he was going in the hospital for a "simple procedure", well that simple procedure was to bypass the artery going to his liver..He hid how serious it all was cause he didnt want to get me worried..In fact he didnt want his wife to tell me he was in hospice until after the holidays, but my cousin that I met once when I was 5 got my phone number form his phone and called me. Im glad she did cause I lost an uncle to cancer and I never got to see him in the hospital and I have felt that guilt for the past 2 years.
All my dad has been through in the past few years with the cancer, I never once saw him complain or feel sorry for himself or say "why me"..He had the most positive "oh well cant do nothing about it" attitude about it, I was amazed..If I can be half the man in life that he was in death, I will be proud.
Well I guess Im getting a slow 88 Monte Carlo

Good think I kept the last motor my dad ever built and its sitting in my garage and will be in my possession till the day I die..
I will by flying in to NC on Monday, he is having a military honor funeral and being buried in the VA .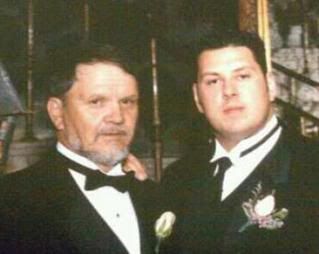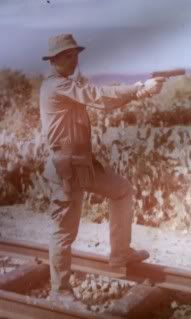 01-21-2012, 06:32 AM
---
Sorry for your loss. My thoughts and prayers go out to you and your family.

I know what you mean by feeling like you wishing that you spent more time with him. I lost my grandmother who raised me for 16 years this past November. Ever since then I have felt the same way. every chance I had to see them I didnt.

01-21-2012, 07:11 AM
Senior Member
RACING JUNKIE
Join Date: Nov 2008
Location: Niagara Falls, NY
Posts: 965
---
sorry to hear bro..... death is a terrible thing but i guess its all part of life at the same time. they say for every death... there is another one born some where else at that very time ... makes you really stop and think :wink:

01-25-2012, 03:57 PM
Senior Member
DYNO TECH
Join Date: Jan 2009
Posts: 414
---
I just got back from NC for the funeral. He was a Vietnam vet and the VA gave him a military honors funeral and he will be buried in the VA cemetery in Salsbury..It was a very hard day for me..They gave me the flag from his coffin that was a very emotional moment for me..When i was leaving today I drove by his house one last time and just sat at the top of the street and completely fell apart knowing I would never be there again and neither would he..Its starting to really sink in now..