1989 GMC Suburban 4 Sale

05-18-2011, 02:46 PM
Junior Member
SHOW GUEST
Join Date: May 2011
Posts: 1
1989 GMC Suburban 4 Sale
---
That's right, a 1989 Suburban for sale with 89,000 original miles!
Truck is in top mechanical shape and soild as a rock
454 under the hood, plenty of towing power, has receiver hitch and electronic brake controler.
The truck came from New Mexico and I still have the New Mexico title.
Looking to sell it quick $1500 OBO.
Truck is in West Long Branch NJ 07764
You can contact me at 732-618-7108, my name is Chris
This is the only picture I have of it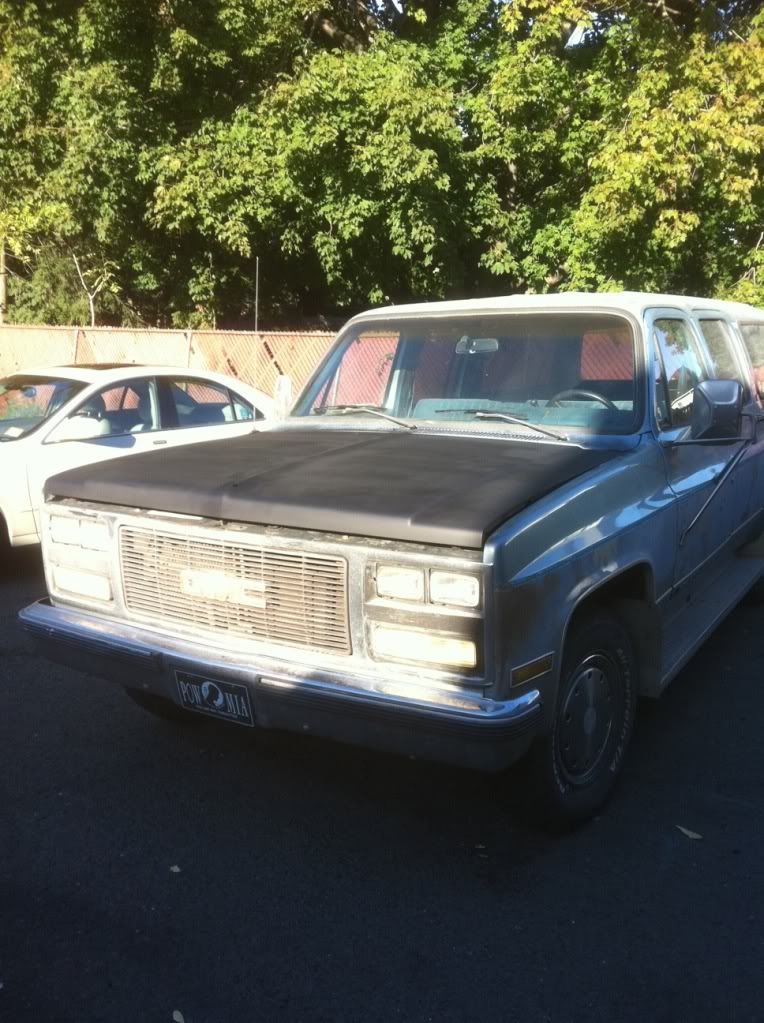 05-20-2011, 03:50 PM
Senior Member
RACING JUNKIE
Join Date: Mar 2006
Location: EUGENE,OR.
Posts: 3,392
---
X2... "thats right", plus you sound like a cheesy used car salesman with a cream-puff of a deal for folks... better hurry... it won't last long... gas is only 4.19 @ 8 miles to the gallon.

05-20-2011, 11:55 PM
Senior Member
RACING JUNKIE
Join Date: May 2006
Posts: 2,044
---
Super cool, is that a fiberglass hood?

This sort of thing wouldn't last 2 minutes on the Y/B, first he posted without hitting the newbie thread and then he posts up something for sale in the general section, what a fk tard, but hey "they" let him do it and of course nothing has been done about it yet 4 days and counting....this site is so lame.
Please ban me.