Antiroll Bar

01-11-2012, 09:03 AM
Senior Member
RACING JUNKIE
Join Date: Mar 2003
Location: Fountain,MICHIGAN
Posts: 856
Car
---
http://i1132.photobucket.com/albums/...ganskidoo1.jpg
The Car is a 1st Gen.Camaro.B/Half 4-Link.
Hopefully the Picts will work,I'm Learning Daily!
Later
G 8)
I will Keep you Posted,We have a ways to go as for RACE Season here in N/Michigan.Prob.April before I get out?(IF)The Economy gets better SOON,and I can move some Parts?I Want to Put some MORE HP in the Car?Nice thing,the 496 is Avalible for another Season,if Not,.......?

01-11-2012, 10:24 PM
Senior Member
RACING JUNKIE
Join Date: Jan 2006
Location: La.
Posts: 2,890
---
I'm only following up on what i said before, almost most nobody i know runs and anti roll bar setup.It has a lot to do with the setup. My car with a 4 link back half pulls the left front tire about 4" 12 point cage stock front end and you can wave to the side lines down the track, it runs that straight, but only runs 6,50's
68 ladder bar,12 point cage. 1.31 60' 3,000 lbs, 383, no anti roll Rabbit saw it run 2 5.90 runs at Byhalia Ms, in Oct. 2010 before it broke a valve head off.Car only has frame ties stock front suspension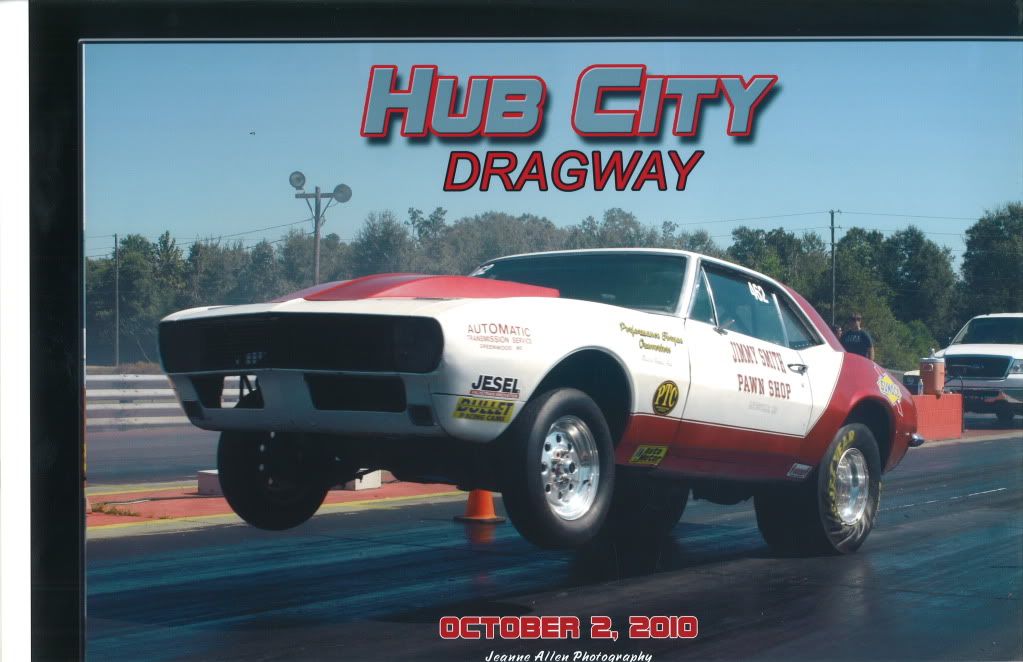 car in the far lane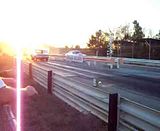 3700 lbs less driver, no anti roll ladder bar car 14 point cage.9.77 @ 138 and change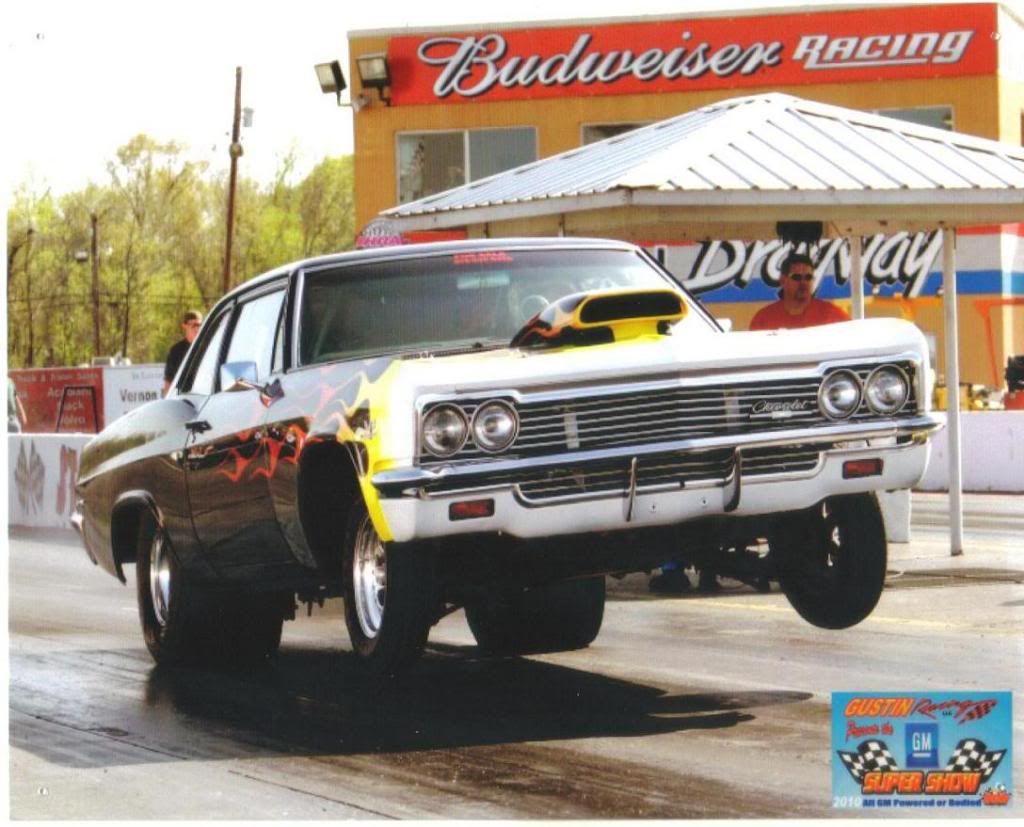 3,000 lbs plus 582" motor, all steel except front end, strut front end, original cab and glass all roll up glass with stock original frame, high 5.30 all day long, carries the front wheels atleast 60' and totally square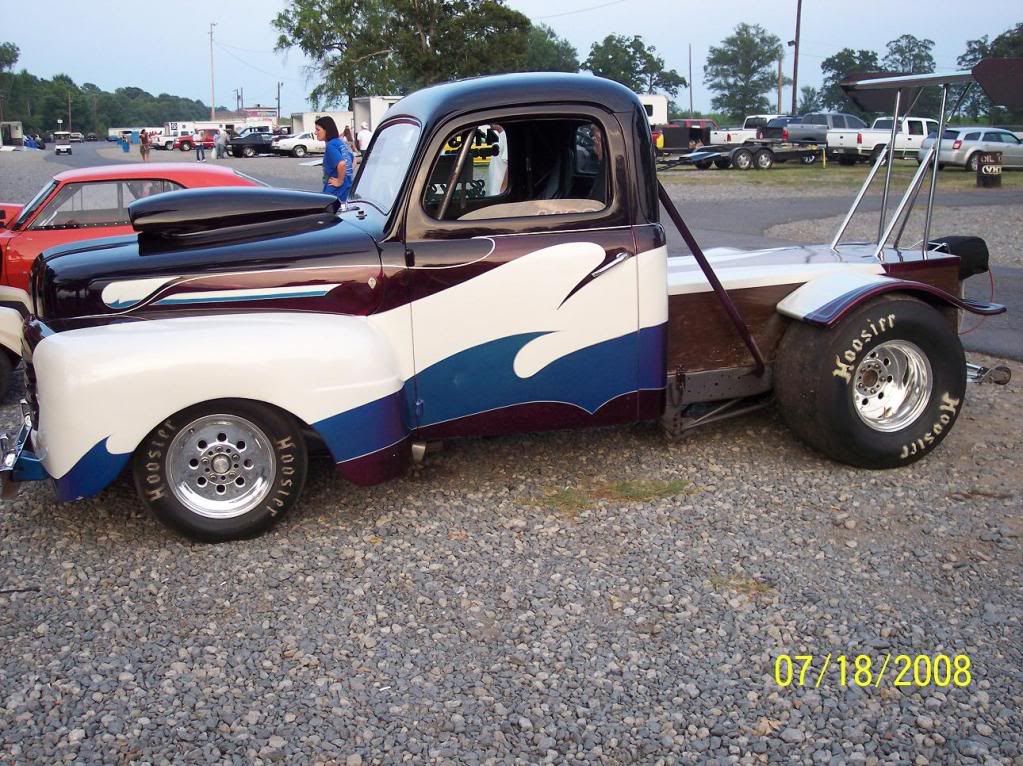 01-12-2012, 07:35 AM
Senior Member
MASTER BUILDER
Join Date: Jan 2008
Location: Yooper
Posts: 168
---
Zip I think what your seeing is that you can set up a car properly to run without a antiroll bar as seen in your pics, but with a properly setup suspension with a antiroll bar it will do nothing more than help your race car. So in my opinion do you have to have one? Its your car you decide, but if its gonna shave time off your E.T.'s DAMN rite you'll buy one...

01-12-2012, 08:31 AM
---
As I've already stated, anti roll bars work BEST with softer springs to allow suspension COMPRESSION. Zip, it appears those cars are running tighter springs, thus LESSENING the need for an anti roll bar. What ever works for the individual car/driver/tuner.
That big ol' Chevy with the wheels up attitude looks like it FLIES. Takes a TON of torque to do that in a heavy car like that.

01-12-2012, 03:19 PM
Senior Member
RACING JUNKIE
Join Date: Jan 2006
Location: La.
Posts: 2,890
---
Originally Posted by TheRabbit
Zip, I wasn't trying to say you had to have one. As you know every car or truck is different.
I was just giving him info on what I had.
I know Rabbit and i can certainly see and understand why you need one on your truck, with the rough and always changing conditions of the mud you run in.
I was just giving some examples of a couple of cars that don't have the anti-roll setup and preform quiet well for what they are and have.
Zip.

01-13-2012, 09:05 AM
Senior Member
MASTER BUILDER
Join Date: Jan 2008
Location: Yooper
Posts: 168
---
My biggest reason for wanting a antiroll bar is I am building a new car and dont want to short change myself and not doing something when it was easy to install it. It is no different than installing a chute on the car but never going faster than 10's, but the way I see it is its there if you ever need it or want to go faster! I look at it when building new, do everything you can the first time so there no going back to redo something.

01-13-2012, 07:56 PM
Senior Member
RACING JUNKIE
Join Date: Jan 2006
Location: La.
Posts: 2,890
---
Cool, i'm not disagreeing with you guys, it's just that i have scales available which are absolutely necessary to set up a car properly, once i know the CG, it's relatively easy to set one up, since i've figured out what spring rate to run with the weigh of the car and how much preload to put in the car. I know a lot of people donot have scales.
I'm in th process of building a 1948 1471 blown alcohol sm/blk Anglia with a 92" wheelbase at 1800 lbs. I'm probably going to put an anti-roll setup on it due to about 1500HP and a really short wheelbase, which will for sure be a hand full all the way down the track. I only plan to run 1/8 mi, because i don't feel safe running a 180 mph in that short of a wheelbase car. I hope i haven't pissed anyone off, i was just trying to say if a person is on a budget and some are, i most certaianly am being on SS, the anti-roll is not always necessary.

PEACE

Zip.