Chain Drives

07-05-2010, 01:00 PM
---
Sorry it took me so long, but here are some pics of my set up. It is one of Gary's Power Pro set ups. Top shaft is 1 3/4" and the botton shaft is 1 1/4. Notice the brace on the back of the trans. If you don't use a brace it will pull the yoke sideways and ruin the tail shaft bearing.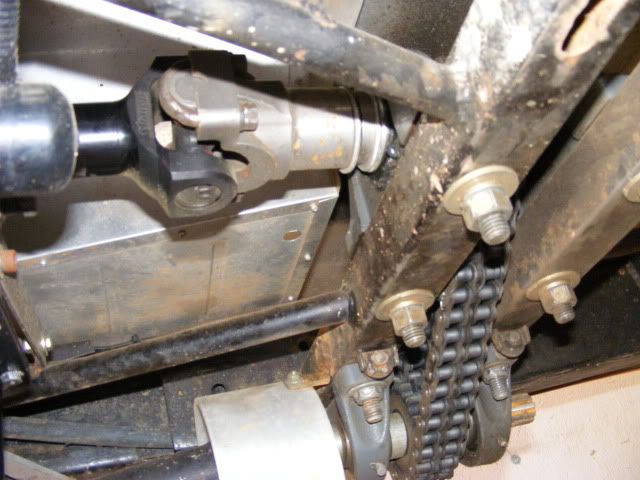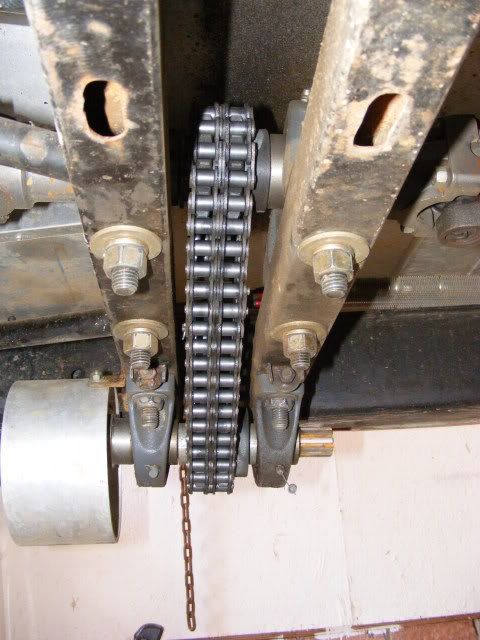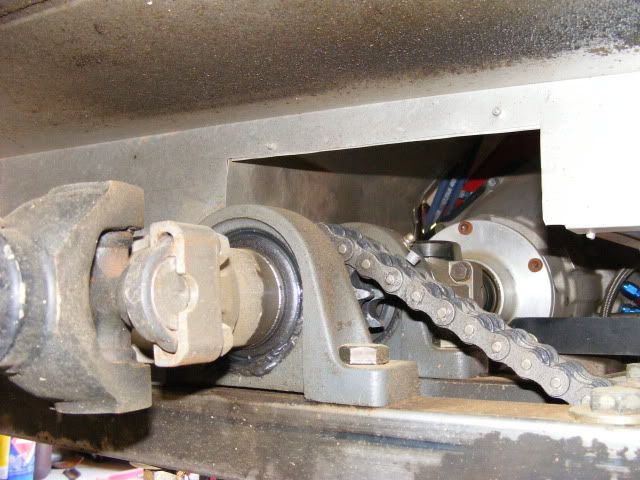 07-06-2010, 03:35 PM
Junior Member
SHOW GUEST
Join Date: Jun 2010
Location: New Brunswick, Canada
Posts: 4
---
What was not mentioned about our set-up is the fact that our front and rear differentials are driven in the center. Both output drive shafts are driven off of the bottom gear of the transfer. To make a similar chain drive work on our set-up, we would have to have an off-set front differential and we feel that it is too steep of an angle to drive the rear off of the transmission. What we thought about doing was having a chain and gear transfer but we thought that it wouldn't be strong enough. What the ultimate goal we want to achieve is to be able to change gears for different tracks as our gear-driven transfer now only allows us to run in 'low range' so to speak. It is hard to go away from such a bullet-proof set-up as we have now but we are just exploring options.

Sorry, showbusiness(Norm), I geuss you did mention we are center-driven! Sometimes I open my mouth before mine eyes SEE!

07-07-2010, 10:55 AM
---