No really,, this could only happen to me.........

04-11-2009, 06:40 PM
Senior Member
RACING JUNKIE
Join Date: Sep 2007
Posts: 4,140
---
You would be surprised the guys that would fight over that crankshaft. My dad had an 1178 crank that had never been in an engine...was sitting in his shop behind the work bench for years..He gave it to me and I put it on ebay..got $1000 out of it I think. I still get an email every now and then from someone wanting to buy it who saw a post I made about it on a z28 forum asking the value.

04-12-2009, 04:03 PM
---
Originally Posted by hollowayshotrods
Originally Posted by bjuice
[img]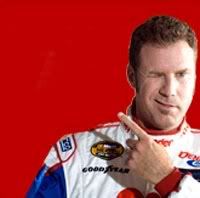 [/img]
LMAO Brian!! Here is the motor going in it. I was going to put my bbc in it, going to put that in Jays truck instead. This car was stripped last year, after being lied to and stolen from by the "body man", I brought it home to finish in my garage with my two boys. bjuice, thanks again for making me have second thoughts on the altered!! :wink: I think this car will be sweeeeeeeet once we are done.
Block:
1972 LT1 4-bolt. Cast # 3970010
11.5 Speed Pro pistons. Runs awesome on pump gas!
Crankshaft:
Z28 Cast # 3941178 Z28 302 Forged, large journal (2.45 main).
Heads:
3991492 '69-'72 350 2.02 1.6 , angled plugs, ss valves, ported/polished. Crane rollers, Jomar girdle.
Camshaft:
Isky roller. .540 lift and 290 duration. Isky 9000 rev kit, West springs.
MSD 6ALN
750 double pumper.
400 reverse valve body with a BTE 3800 stall to launch it.
Undecided on the rear end.
glad i could help out with discouraging you with the altered idea...lol.
that combo looks like it will be a Hoot !...
__________________
Bjuice..

"I'M YOUR HUCKLEBERRY ! "

04-13-2009, 12:01 AM
Senior Member
RACING JUNKIE
Join Date: Jan 2006
Location: La.
Posts: 2,890
---
Hey Rudy,

We got the 72 SS Nova back from the paint shop on Wensday, Hugger orange, not a spot of rust ever except floors, doors came from a 30 yr. old drag car. Floors we replaced, absouletely no bondo anywhere, new crome everywhere, 383 hydraulic roller motor, turbo 400, big 10 positrac, Foose wheels, 2" cowl hood, gonna put Yenko stripes on it. Got about $14,000.00 it now, probably $16,000.00 when finished. It's actually a better car than the 55 Belair that we sold in late 2007 for $37,000.00 on ebay, but of course it's not a 55, might go for $25,000.00 to $28.000.00. This car is Lazer Straight, might save it Barret Jackson in Florida. I'll take some pics. if anyone is intrested, O'h by the way the little 51 Ford pickup, i posted when near finished took first place in a car show last weekend, for trucks.

Zip.

04-13-2009, 06:29 AM
Senior Member
RACING JUNKIE
Join Date: Jan 2008
Posts: 1,285
---
Originally Posted by doorracer
Rudy, if you pulled my nose off I would bite you too!

Curtis
Now that was funny Curtis! I never really thought of it as revenge of the Nova!
Tod, I have actually been offered $1200 for it. Might sell it one day, who knows.
It's just gonna be a street car that I can take to Mooresville and have a little fun with the family.
Zipper, Hugger Orange! I am not big on bright colors, but I gotta say, that is one of my favorites. The Nova below is the same car we are currently putting together, am repainting it orange.
I know I probably missed a comment or two I should reply to, will re-read it later. Lots of funnnnnnnny stories ya'll have left.