Our season starts this week end (UPDATE)

04-01-2008, 05:50 PM
Senior Member
SENIOR BUILDER
Join Date: Feb 2008
Location: Nineveh, Indiana
Posts: 108
Wheel stadin' stockers?
---
Originally Posted by slowmotion
Here's a pic of a stocker that Bret Kepner posted on
www.stlsr.com
from this weekend.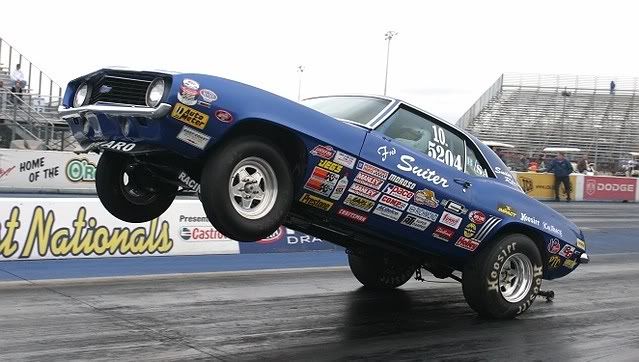 Wow, I have been away from this too long. That's awesome, a stocker with wheelie bars! Although, granted that's a high HP big block, it's still a stock class car. Those A-B-C class cars must be hard in the 9's by now, huh? I'm in for some real reeducation.