Updated Pictures of My new Car !!

01-16-2007, 01:22 PM
Member
JUNIOR BUILDER
Join Date: Jul 2004
Location: Clawson, Mi.
Posts: 72
---
Now that really makes sense, and I didn't think a digger at the big end would move around that much... :shock: so I can see why you use two vs. one, thanks, just curious. and yeah, you should do well with the 500+ inch engine and spray. 8)
I try to tour with the NMCA/FSC guys and they hit Martin in 2004, but not lately and I won the brkt II their, hotter than hell too, but I won and the track was much better than years ago, although I miss the big events that used to show their, POP ROD Nationals, and so on. But, i usually race at Milan, Dragway, but will hit more tracks and I love Norwalk, one of the best parts braking tracks around in my book, although again, Chitown will bust a part or two also at night :lol: my current schedule is Columbus, in June 1-3, then on to Rt 66 in Chicago, for the largest street car gathering in the United States, so far!!!

, plus, it is my wedding anniversary also their

and that is in July, 19-22, then on to Milan in my back yard, then off to Memphis maybe, depending on finances and time off. Other than that, I may race at some tracks in Ohio, and maybe Ind., I used to race in Manistee, or Kaleva, Northern Michigan Dragway, but that was years ago, only 1000 ft their to race on also. But I would love to hit 131 again for sure. Ok, enough coffee for me today, I will send you a mail soon, and again, very nice work hammer, can't wait to see it in full trim, and I think a driveway burnout is in the makings, don't you think guys????


Elkymann


01-16-2007, 04:42 PM
Senior Member
DYNO OPERATOR
Join Date: Apr 2006
Location: North Georgia "GODS COUNTRY"
Posts: 538
---
Originally Posted by lookingaround
good lord aint got this one done and already talking about the next one
It must be nice to be young..I can just barely plan past my next trip to the john.....And pray it is not high tide..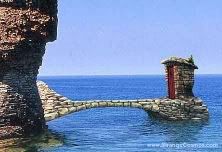 01-30-2007, 04:07 PM
Senior Member
DYNO OPERATOR
Join Date: Apr 2006
Location: North Georgia "GODS COUNTRY"
Posts: 538
---
Great looking job and to be your first one too, I am impressed..There is one point I will ask about though..Where your wiring goes into the frame it is making a pretty good bend and of course rubbing againt the metal....Is the metal real smooth and even so that looks like a spot that will get vibration and could cause a problem in my mind, so please fill me in...Again though, great looking job...

01-30-2007, 04:27 PM
Senior Member
RACING JUNKIE
Join Date: May 2003
Location: Coldwater, MI
Posts: 2,998
---
thanks guys,
There is circuit breakers on all the switches and everything is switched so no need for fuses.

Where it goes into the frame is pretty smooth it wont rub through the coating. I ran my last car for 2 years this sameway and never had an issue, it just makes for a better/cleaner look then outside the chassis.

01-30-2007, 04:39 PM
Senior Member
EXPERT BUILDER
Join Date: Aug 2005
Location: Tell City, IN
Posts: 356
---
Where did you get those Distribution blocks? The ones with the big power cable going to the center and the small ones coming from the diameter?..
I need some of those!! By the Way Awsome Job on the Wiring!!


01-30-2007, 05:48 PM
Senior Member
RACING JUNKIE
Join Date: May 2003
Location: Coldwater, MI
Posts: 2,998