everybody post a pic of there ride

06-09-2012, 07:04 PM
---
Originally Posted by TheRabbit
Not mine. It belongs to a friend. I thought ( Mopar) Mark would like it. It's a Mopar with about 3,800hp. You can't see it good, but the name on the side is Mark (Lee).
Now that's cool :!: I would like to drive that just one time :!: :!:
Mark

01-24-2013, 09:46 AM
Junior Member
SHOW GUEST
Join Date: Dec 1969
Posts: 7
---
You guys have some very nice looking rides. Here are some picks of the car I am getting ready for my son to race young guns at a local dirt track. He outgrew his quarter midget and this was the next step that made the most sence since there are 2 dirt tracks with in 15 min of where I live.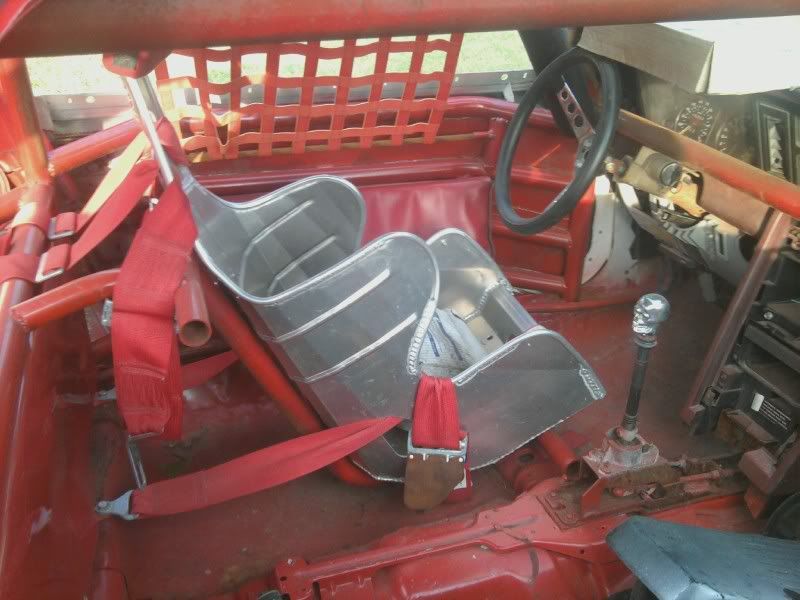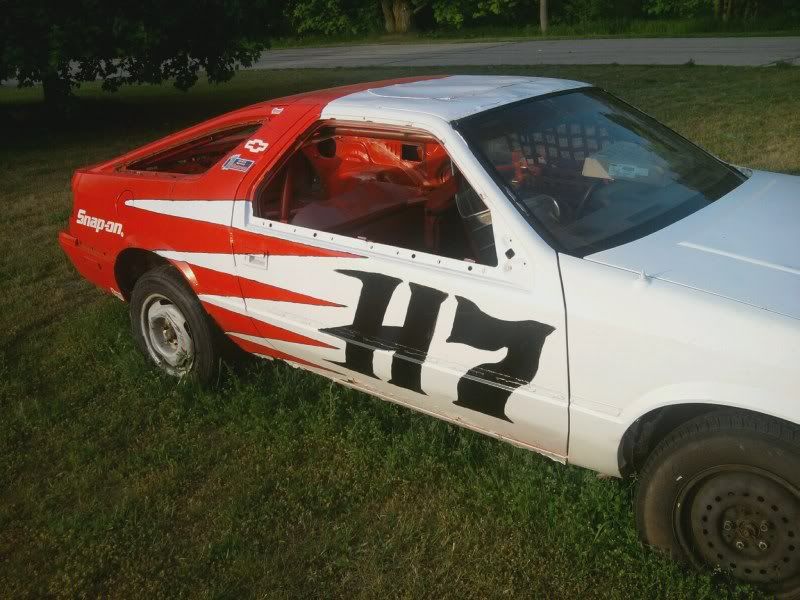 I have removed the windshield and still need to get the dash out.

01-24-2013, 09:13 PM
---
Looks like a fun car to advance into the full size stuff ! I'd like to make one safety related suggestion though. That lap belt is waaaaay too long. It will stretch a good 4 inches in a hard frontal impact. You want your son to be strapped in TIGHT, so I've included the below pics showing how i set up MY race cars and any I build for others. Those lap and shoulder belts need to be as short as feasibly possible. You also want to install some sort of protection on ANY metal edging that the webbing will pass through or by to prevent chaffing/cutting.
Your #1 top most PRIORITY is the safety of your driver in ANY type of incident. GOOD to EXCELLENT safety gear from his nose to his toes !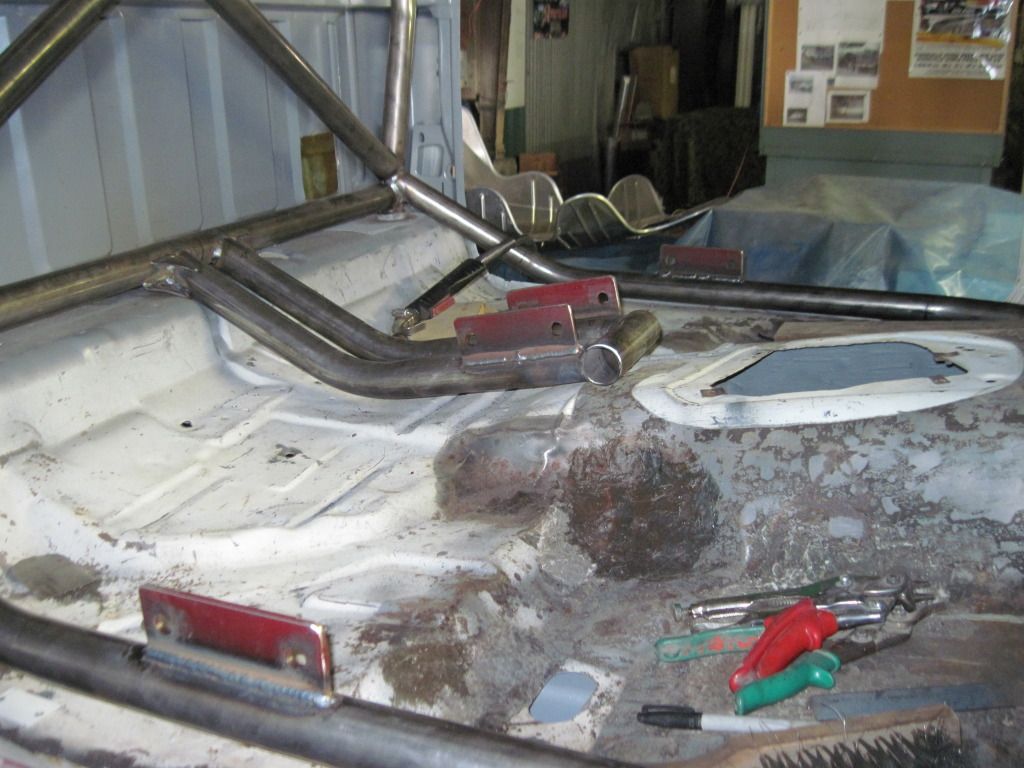 01-25-2013, 08:51 AM
Junior Member
SHOW GUEST
Join Date: Dec 1969
Posts: 7
---
Thanks for the tip. I did not install those and they need to be replaced anyway. I am all about my son being safe. He had been knocked out in his quarter midget when he hit the wall flat out. Right after that I went out and bought him a Hans type neck brace. When I go to put in new belts before we race I will figure out what I can do to set them up better, something like in your picks.

02-07-2013, 04:39 PM
---
Not a race vehicle to show off, but a new ( to me) truck .
After several years of trying to figure out which way to go, toterhome or living quarters trailer I finally bit the bullet today and started the plan to go with a living quarters trailer.
My 2500 wasn't gonna be up to the task of handling the trailer I wanted (plus it has 245,000 miles) so I bought a new addition to the family today.
It could't let them have my 2500 so I kept it for my every day driver and work truck so I can keep the miles off the dually. Not to mention I don't think I'd like driving the dually every day.
I've looked at hundreds of trucks over the last 6 months and finally found a really good deal at a Toyota dealership in Columbia SC. It's still there and I'll get it in a few days. I even got a heck of a deal on an 24 month or 24,000 mile extended bumper to bumper warranty including electrical for $500. Deductible is only $100 per claim. I thought it was well worth it for a diesel 4x4 truck.
Now I gotta save my pennies up to buy a trailer later this year.
Here it is 2008 3500HD 4x4 with 82,000 miles.
Complete turbo back exhaust, def delete, a programmer and a 70 gallon fuel tank / tool box in the works. :wink:
That's my 2500 sitting beside it. I love that truck probably to much