everybody post a pic of there ride

12-12-2011, 07:15 PM
---
Originally Posted by DirkaDirka
Originally Posted by BEAST477
Nice Nova. How BIG is the Big Block :?:
It dont look that big in the picture :?: :?: :P :P
:shock: I know it looks the same size as mine in my pics. :wink: Just had to ask though. :lol:

05-03-2012, 06:14 PM
---
I wish I had some vid. of the go cart. They want let me drive the dam thing. I wish I had never seen it in the back of the shop at Compucar. I'll get my hands on it one day!! :twisted:
Some updated pics of my ride. Still waiting on the motor. Had to replace all the valve guides and I don't just mean just the guides themself. (they were moving in the heads) The area around my guides has been ported so much that most of the valve guide was showing through. Had to grind it all out and weld it up then put in new guides.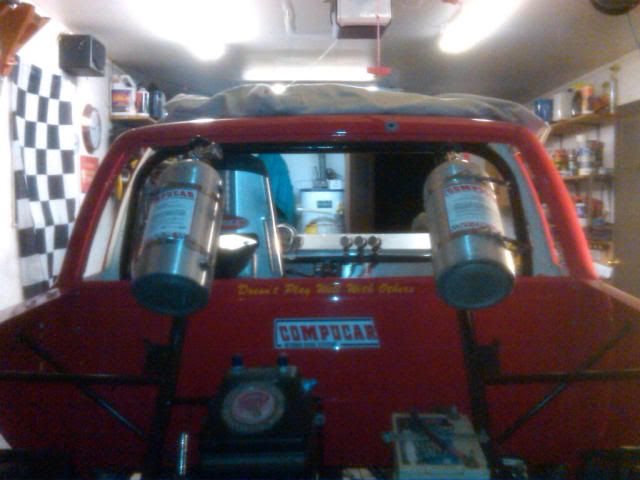 Small timers up front for 2nd and 3rd stage. 1st stage is on my transbrake.
New switch panel on right side for all my nos switches and digital 7 programmer (prog. has always been there ) I just added the side to it for more switches.
Heads. Roughed in.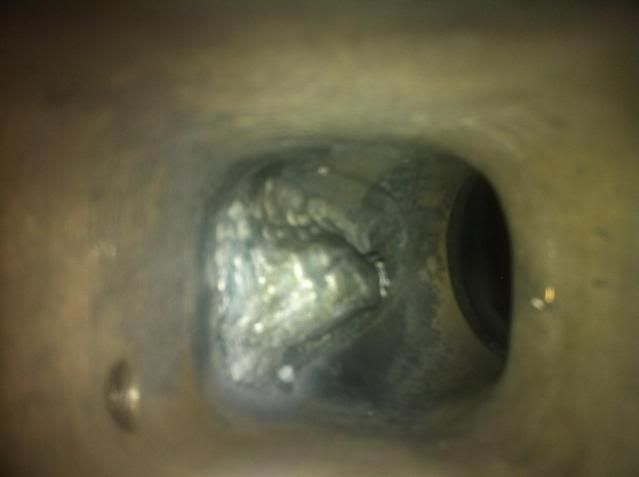 06-08-2012, 08:05 PM
---
Finally getting somewhere with the updated motor.
It's on the dyno tonight and I can't wait to get it back.
Hey Beast. I think you and I talked about this on the phone one night.
Nitrous is like crack. You hit it once then you can get enough!!
Motor should still be 1,200hp + 3 stages for a total of 950hp of nitrous. I'm not gonna be able to run all three stages until I make some passes and figure out the gear and convertor. I really don't think the convertor I have now will hold all 3 stages.
Motor is still in Tx so I'm cutting it really close to having the truck ready for the 23rd. I'm gonna try as hard as I can!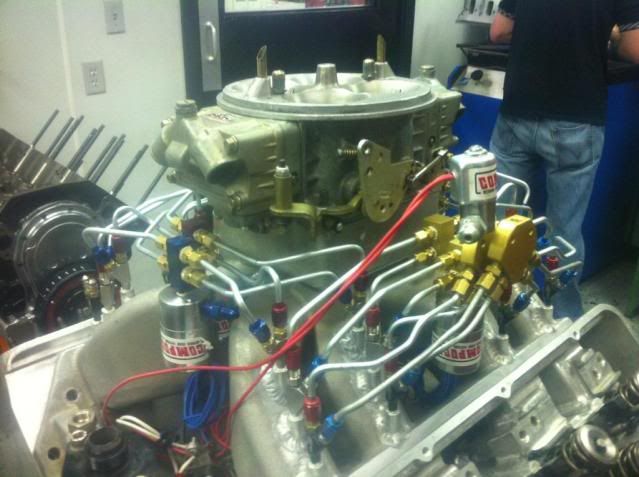 06-09-2012, 06:43 PM
---
Originally Posted by BEAST477
Looks awesome Rabbit. Hope you get it back in time to make that race. Is that the one that bjuice is going to make a pass in it?
Thanks. I'm pretty bored just waiting till my motor gets here.
He's gonna drive it if I can get it back in time. I thought I would have gotten it a couple weeks ago.
I don't have a converter to run all 3 stages yet. I'm gonna have to make a few passes with it so I can figure out what gear and converter I need. I'm hoping to be able to run at least 2 stages before the day is over.
I hope to let BJ make a motor pass if nothing else.
Only bad thing is it's to high geared and too tight of a converter to run really good on motor, but that'll be perfect for his first pass.
Were gonna cook a low country boil so I hope he like to eat!
Wish some of you guys were closer and could make it too.
I've got a race in Transfer, PA. on August 25. That's still about 6hrs from your part of MI though.