everybody post a pic of there ride

09-14-2009, 04:42 PM
---
Here are some rides from this past weekend!!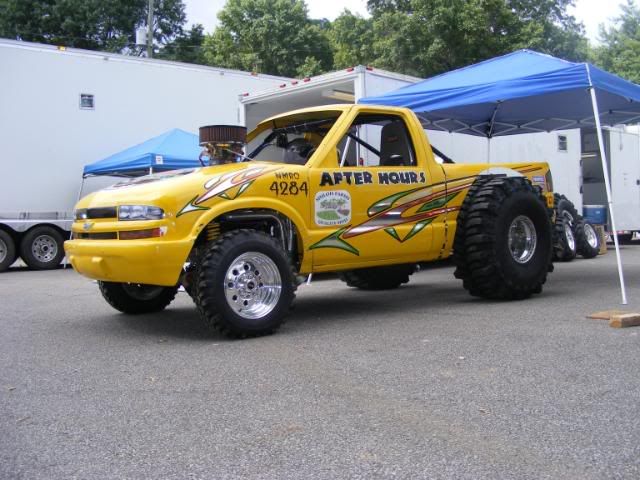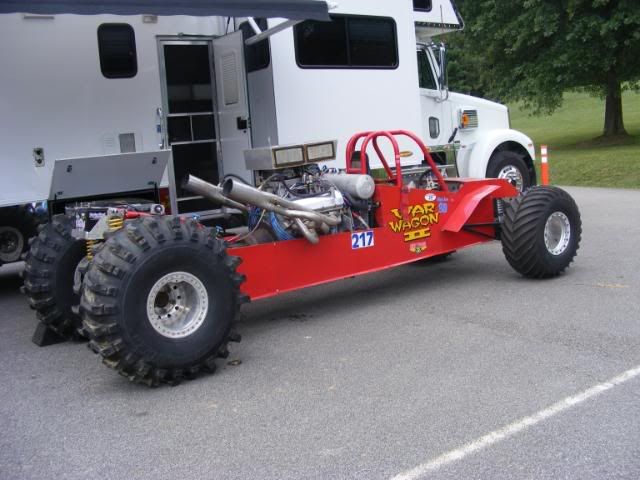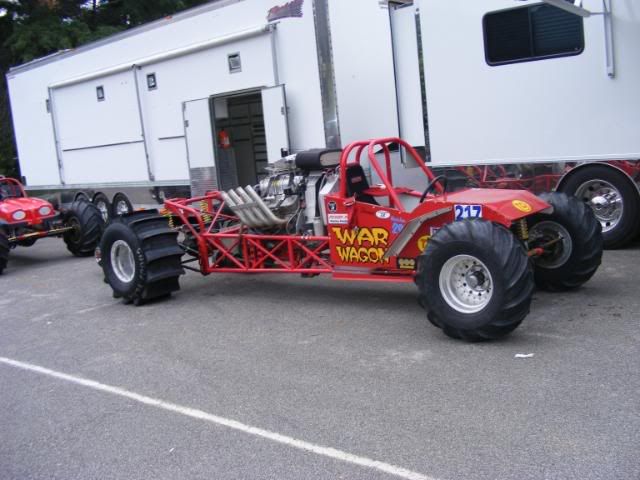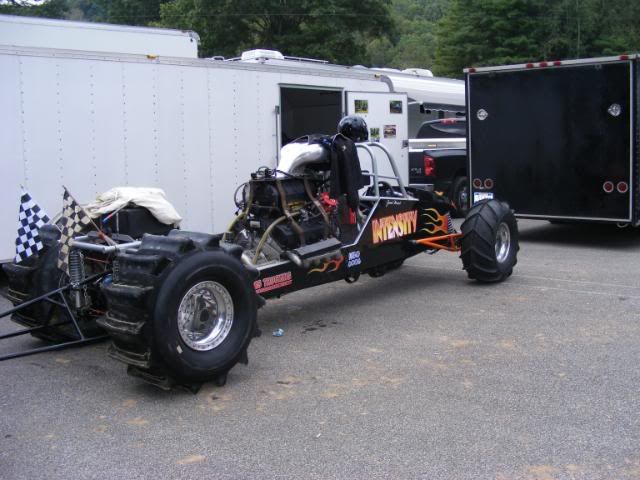 This car set a new national record in the Open Paddle Class. 1.861 in 160'.
Owner / driver is Mark Lee, standing in front of it in the white shirt.
Straight ahead in the brown hat is me. I just finished teching the car before the race. On the right in the red shirt is car owner, (Mud Missle) driver, builder Chuck Courty Jr.
New truck belongs to Sam Franklin.
Sam is in the burgandy sweatshirt and Travis Wren (owner / builder of the Boogie man Jeep I posted earlier) is in the black shirt.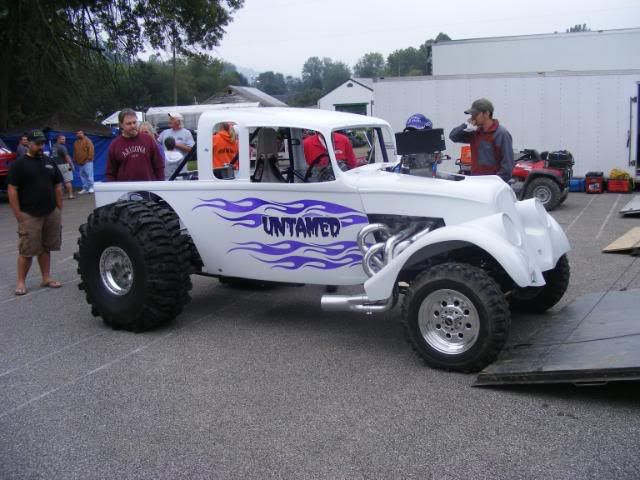 09-14-2009, 05:03 PM
---
You can see in the background how many people are in these pit crews.
Some come with as many as 5 or six guys to help.
They don't get as muddy as you think. We're kind of a mix between mud racing and sand drags. This track needed a bunch more water on it to be honest. The more water the more it hooks. (not to much water of course).
BJ we're having a big Door Slammer shootout on October 24 in Neeses, Sc at Thunder Valley Motorplex. It's not very far for you. You should come watch! We could round up some tires for you if you want us too!!

09-14-2009, 06:39 PM
---
nooooo lol...i will come and Watch....i like anything like this with Big HP..As the 24th Gets closer lets talk about this more...

as you know already i Met Bobby Dodrel a few months back at Carolina ..is he competing with Scooby and Orsca 10.5 racing too ?
__________________
Bjuice..

"I'M YOUR HUCKLEBERRY ! "

09-14-2009, 11:55 PM
Senior Member
RACING JUNKIE
Join Date: May 2006
Posts: 2,044
---
Originally Posted by bjuice
how they get them things so clean after playing in the Mudd like they do ?
LOL Brian, I was thinking the same thing, reminded me of a buddy of mine who used to run a late models at riverside in West Memphis, Ark.
Sunday Morning he spent 2 hours and about $40 at the local car wash.
Then spend the rest of the week scraping, scrubbing, pounding and straightened out bent body panels, welded up broke stuff etc, but without a doubt come Saturday it was spotless and ready to go.
Only to do it all over agian, man that would drive me insane.
Cp

09-15-2009, 03:36 AM
---
The way we race at these races it's just wet enough to make the tracks hook. You can make 10 passes and not get very muddy.
This track needed more water to make it hook more.
This is the Heartbeat of America car. It's the only video I have from the race. He didn't place in the top 5. This was the 1st race for this new car so don't worry he'll get it right!
http://s163.photobucket.com/albums/t...eartbeat-1.flv

09-15-2009, 01:46 PM
---
Cool Vid !!!!....Looks like tghem thangs just get to Running before they are shut off...


do you have a link or something i could get somemore info on the 24th race in Neeces ?
__________________
Bjuice..

"I'M YOUR HUCKLEBERRY ! "

09-15-2009, 02:49 PM
---
Yes, it was short track. Only 160'. I don't like short tracks, but it's hard to find very much flat ground for a 200' track + 700'+ of shutdown in West Virgirnia!
This is the seb site for Thunder Valley.
We're still working on a flyer for the October 24 Door slammer race.
I'll keep you posted.
http://www.thundervalleymotorplex.co.../mud_drags.htm