everybody post a pic of there ride

02-06-2008, 07:46 AM
Senior Member
RACING JUNKIE
Join Date: Jan 2006
Location: EastWenatchee,WA
Posts: 887
---
Originally Posted by Robert68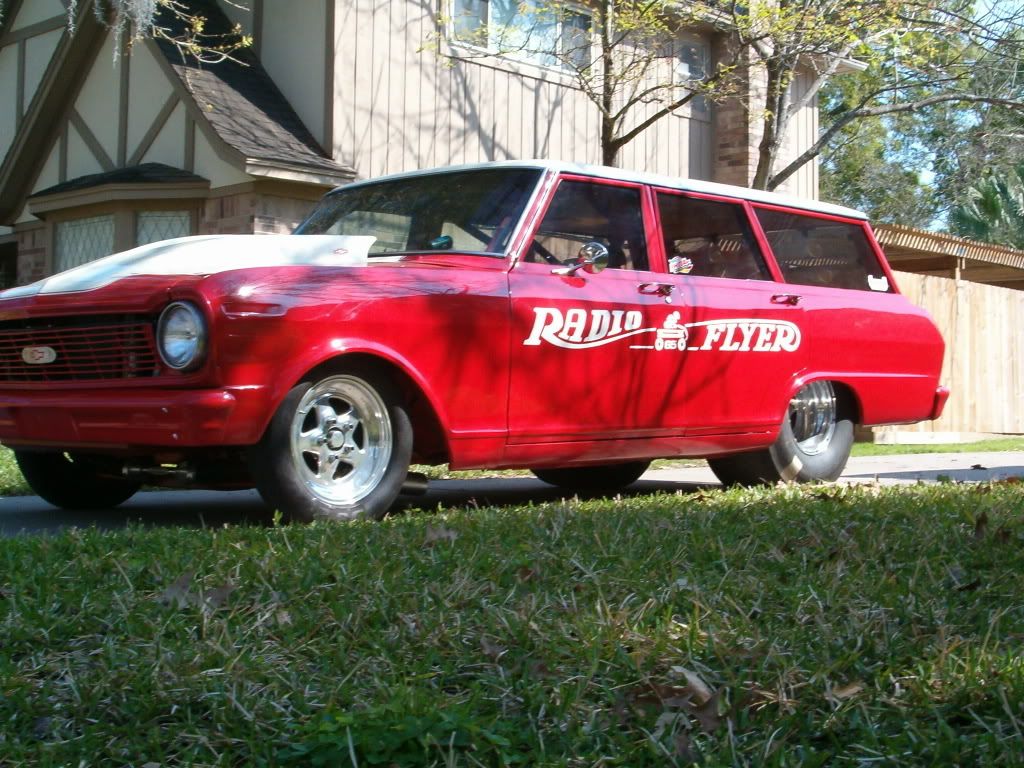 Not sure if this will work, but his my ride. It run's in mid to low 6's in the 1/8. I am running a 427sbc 12 1/2 to 1 on 110* race fuel.[/img]
that is cool as hell, SWEET!!!!!!!!!!!!!!!!!! :mrgreen:

02-27-2008, 03:25 AM
Junior Member
SHOW GUEST
Join Date: Feb 2006
Posts: 8
---
It's a 1983 retro everithing has been changed to later model, Beleive it or not it has a 306ci 30->over with a 200 shot of NOS and a glide. Best time 9.32 @ 138 mph, working on a second progressive kit so that I can keep the tires from spinning so much!! What cha got???????

02-28-2008, 02:07 PM
Senior Member
RACING JUNKIE
Join Date: Sep 2007
Location: Montvale, VA
Posts: 1,431
---
It WAS 3125 w/o driver + 2 full NOS bottles and 7 gallond of gas.Now that is is tubbed,I really don't know.Put her on a pretty good diet,but think that the new 10pt.roll cage wiill have hurt me on weight.Oh,well.Just gonna have to make mo'power