~ Tough Love vs. Spanking ~

05-15-2007, 06:38 AM
Senior Member
MASTER BUILDER
Join Date: Jan 2003
Location: Indianapolis In
Posts: 206
~ Tough Love vs. Spanking ~
---
~ Tough Love vs. Spanking ~
Most of America 's populace think it improper to spank children, so I have tried other methods to control my kids when they have one of "those moments."
One that I found effective is for me to just take the child for a car ride and talk.
They usually calm down and stop misbehaving after our car ride together.
I've included a photo below of one of my sessions with my son, in case you would like to use the technique (scroll down).
Sincerely,
A Friend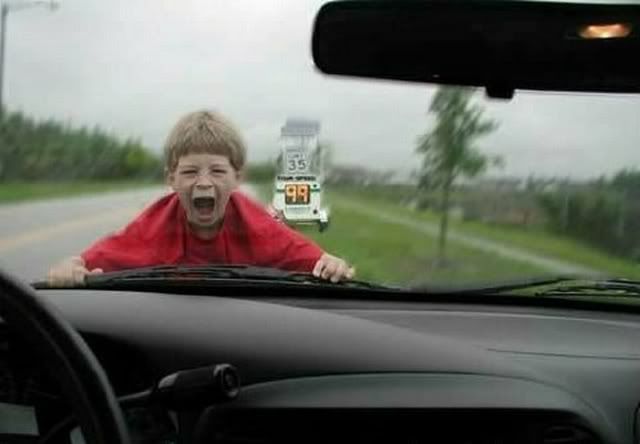 05-18-2007, 11:35 PM
Senior Member
RACING JUNKIE
Join Date: May 2006
Posts: 2,044
---
Well I live in the south where we still spank our children and they paddle in school , worked for me as a kid and it works for my 2 daughters now, most of the time....lol
My youngest wants to drive the race car when she gets older so i'm using it a a bargining tool most of the time now versa's spanking and it works like a charm.