ladder bar help

01-09-2010, 03:34 AM
Member
JOURNEYMAN
Join Date: Jan 2008
Location: ontario, can.
Posts: 30
---
this should give you an idea.
i couldnt get it high enough at the frame rails so move it forward enouth to take up the length of the bars. this is where it wanted to be so out comes the floor.
lots more pics here. let me know if it dont work.
http://s87.photobucket.com/albums/k144/mikesamc/

01-10-2010, 06:35 PM
Junior Member
JOURNEYMAN
Join Date: May 2008
Posts: 27
---
mikes ramblur did you have to cut up your trunk at all to get your upper shock mount to work? or any of you have to cut your trunk up?
here are some more pictures of my progress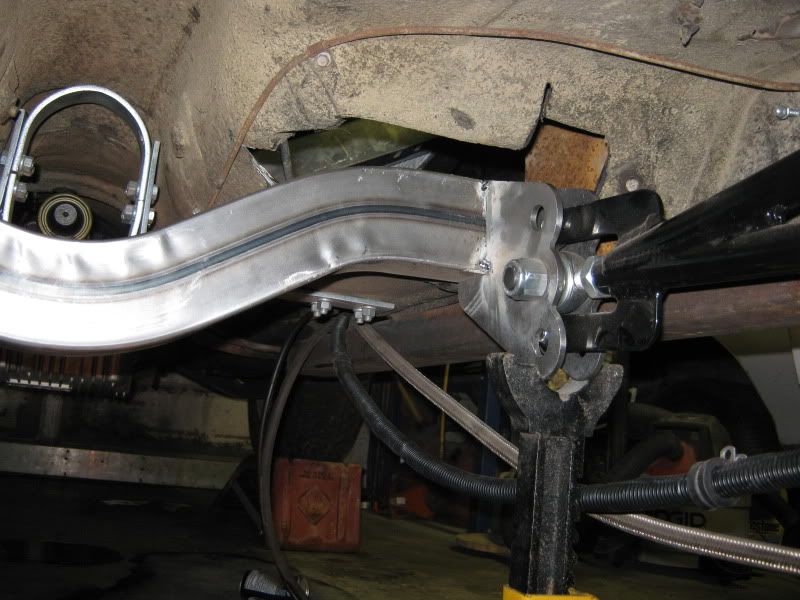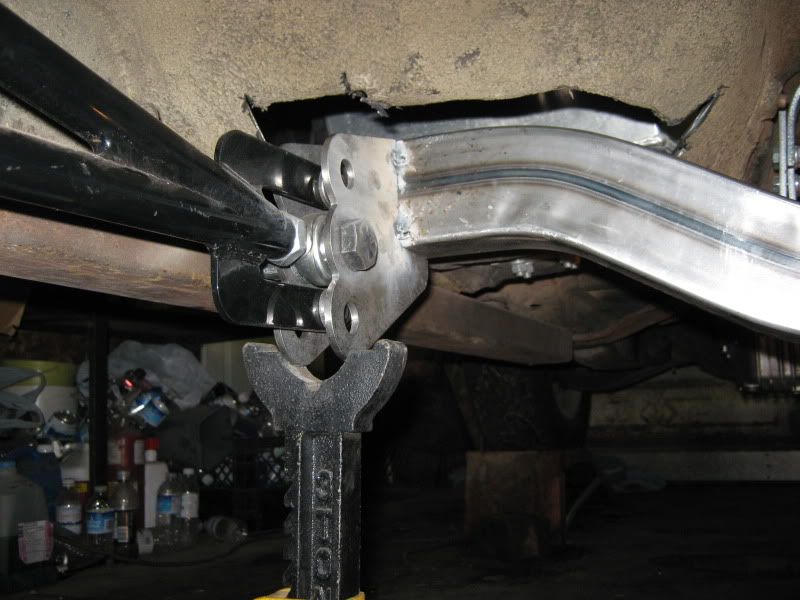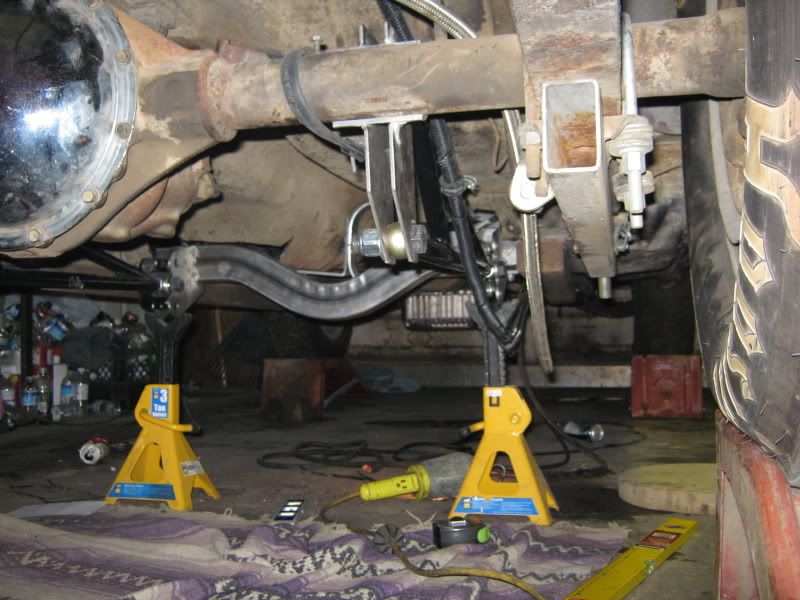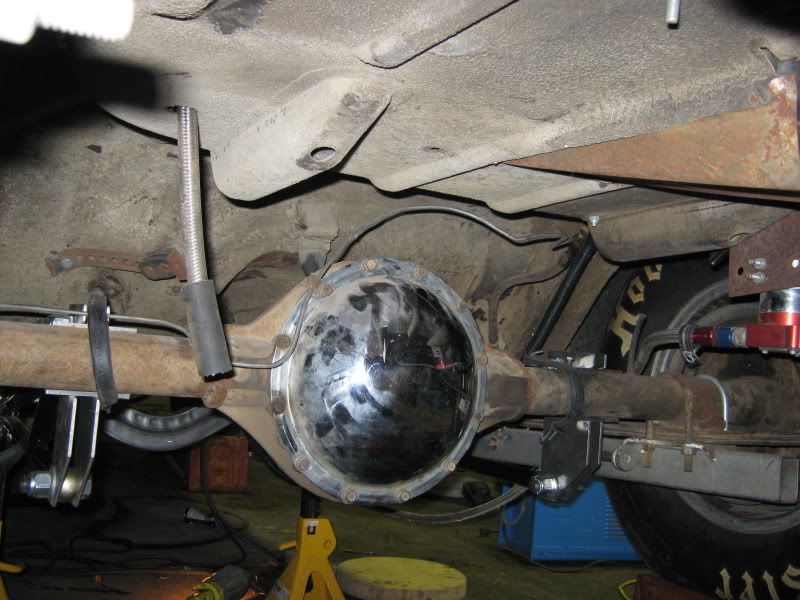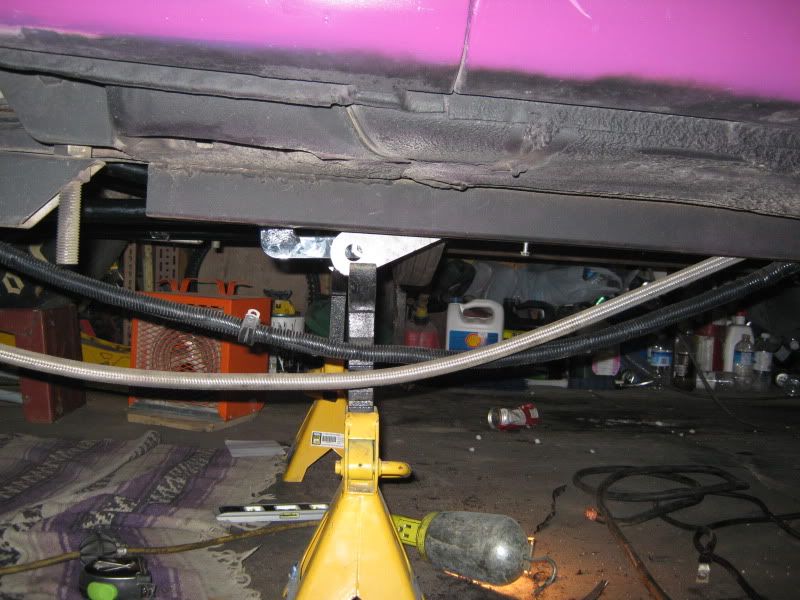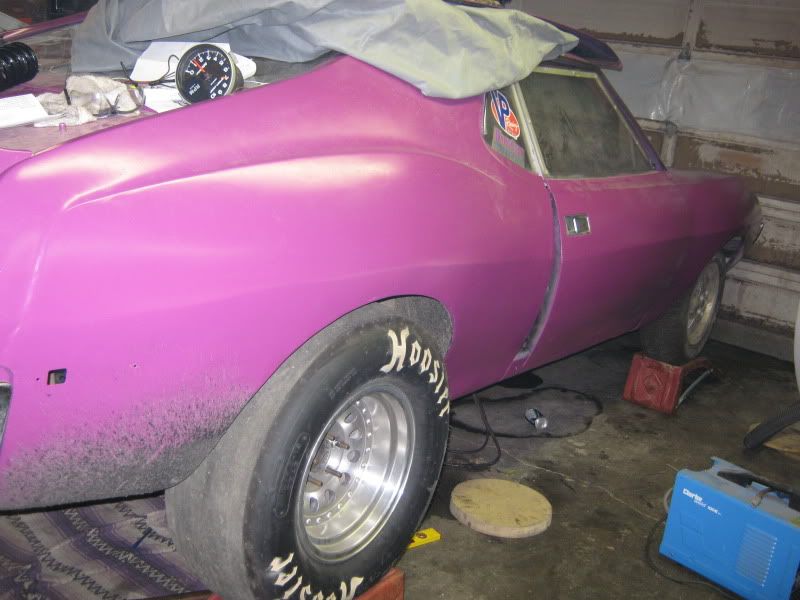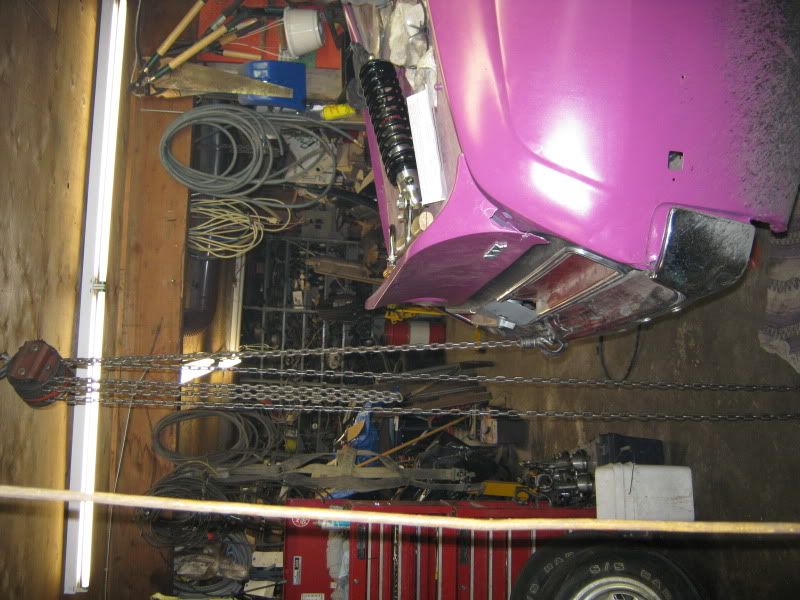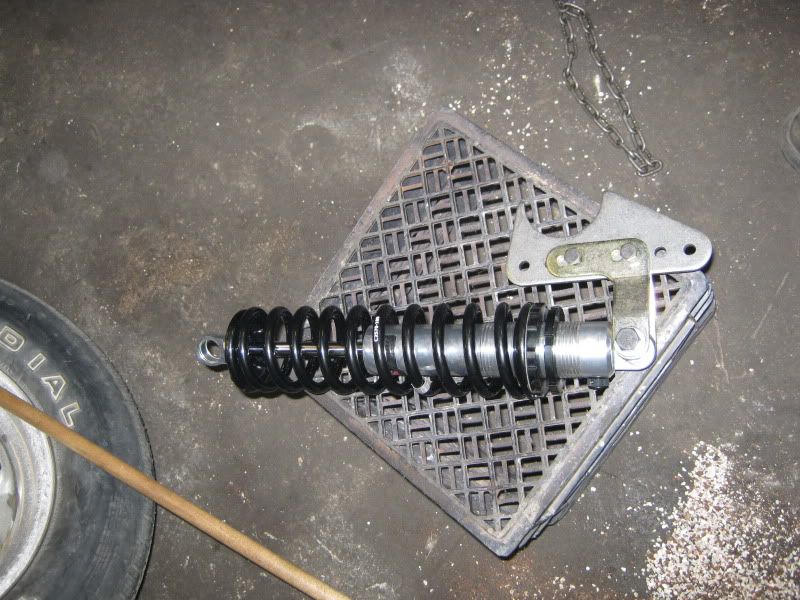 and i am getting someone else to do all the welding everything is just tack welded into place at the moment

01-11-2010, 05:43 AM
Member
JOURNEYMAN
Join Date: Jan 2008
Location: ontario, can.
Posts: 30
---
im working on a 79 spirit. no trunk. but i did have to do some trimming near the frame to get the upper shock mount pipe in. i shoulda plated it before attaching to the frame but ....
i dont think you will have to go into the trunk.

hard to tell by the pics, did you attach your xmember at the frame? or rockers?

01-11-2010, 07:08 AM
---
2 suggestions;

- Install new brake hardline from the master cyl to the rear axle. Looks very rusty/weak and you got mighty close during the hole hogging in your rear foot well.

- Where the ladder bar mounts attach to the rear axle tubes, it needs to be ground down to bare metal on the tubes for best weld penetration. REMOVE to grind, do NOT try to edge grind the area with a grinder ! Your welder guy will NOT weld it as is if he's conscious about his weld quality.

Looks good in the placement of all parts and pieces though !

01-11-2010, 02:19 PM
Junior Member
JOURNEYMAN
Join Date: May 2008
Posts: 27
---
well everything is just kinda sitting there lol i bungee corded the ladder bars to the axel so i could move them around and to get them to stay on there. i will be redoing the brake lines to make them fit around the ladder bar.

and mike I attached the x member to my frame connectors. I had to move it up in my floor quite a bit tho but I don't think that should matter to much I hope

01-11-2010, 04:42 PM
Member
JUNIOR BUILDER
Join Date: Aug 2004
Posts: 96
another thought
---
another idea for you is i would put a heavy ford rear in car since you are this far so that if you ever change gears you can do it on the bench and ford gears are dime a dozen, also when you put your roll bar in make sure you put one bar on the body and one bar on the new cross member on each side of the bar this will help alot in tying it all together..